Advertisement

Karapincha serves authentic Sri Lankan food which have been inspired by the owners' mother's recipes. The brand consists of a group of Sri Lankan cafes and small kitchens where these time tested recipes come to life. Born in Kandy, Sri Lanka and with a family legacy of owning the most popular vegetarian restaurant in Colombo, the owners carry with them the greatest memories and influences from the South Asian island where they grew up. A feature by FnB columnist Riccha Grrover for Asian Lite International.
The brand's cooking is fuelled by flavoursome, and often fiery, spices so they chose the name "Karapincha" which originates from the Sinhala word for curry leaf – an important ingredient that lies at the very heart of the dishes and is used in the majority of their hand-ground spice blends, giving them their inimitable, multifaceted flavour.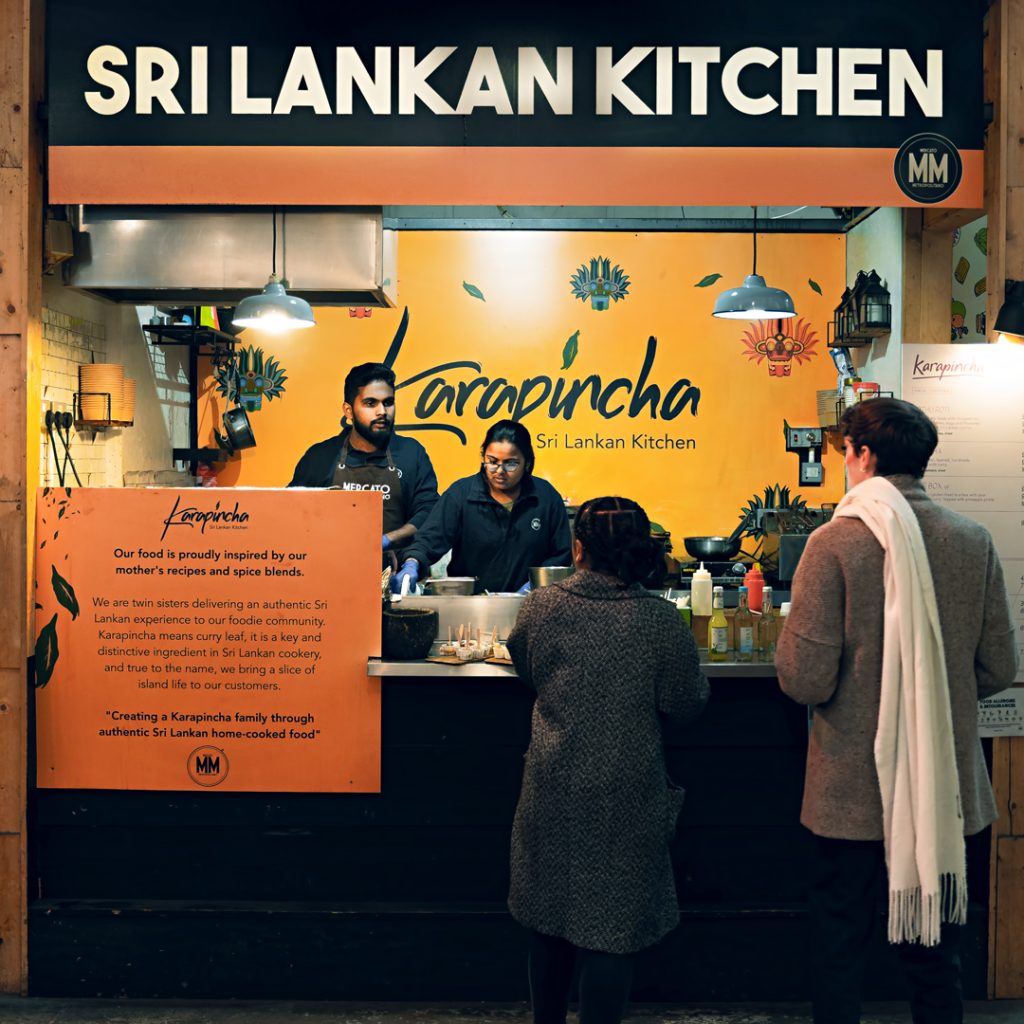 Owned by twin sisters Vasanthini and Dharshini Perumal, Karapincha combines vibrant flavours with bright island energy and humble, homecooked goodness, all inspired by their late mother Rajamma. In the spirit of authenticity, they've preserved family recipes and put home cooks, not chefs, in charge of the Karapincha kitchens, so expect a taste of genuine home-cooked Sri Lankan goodness.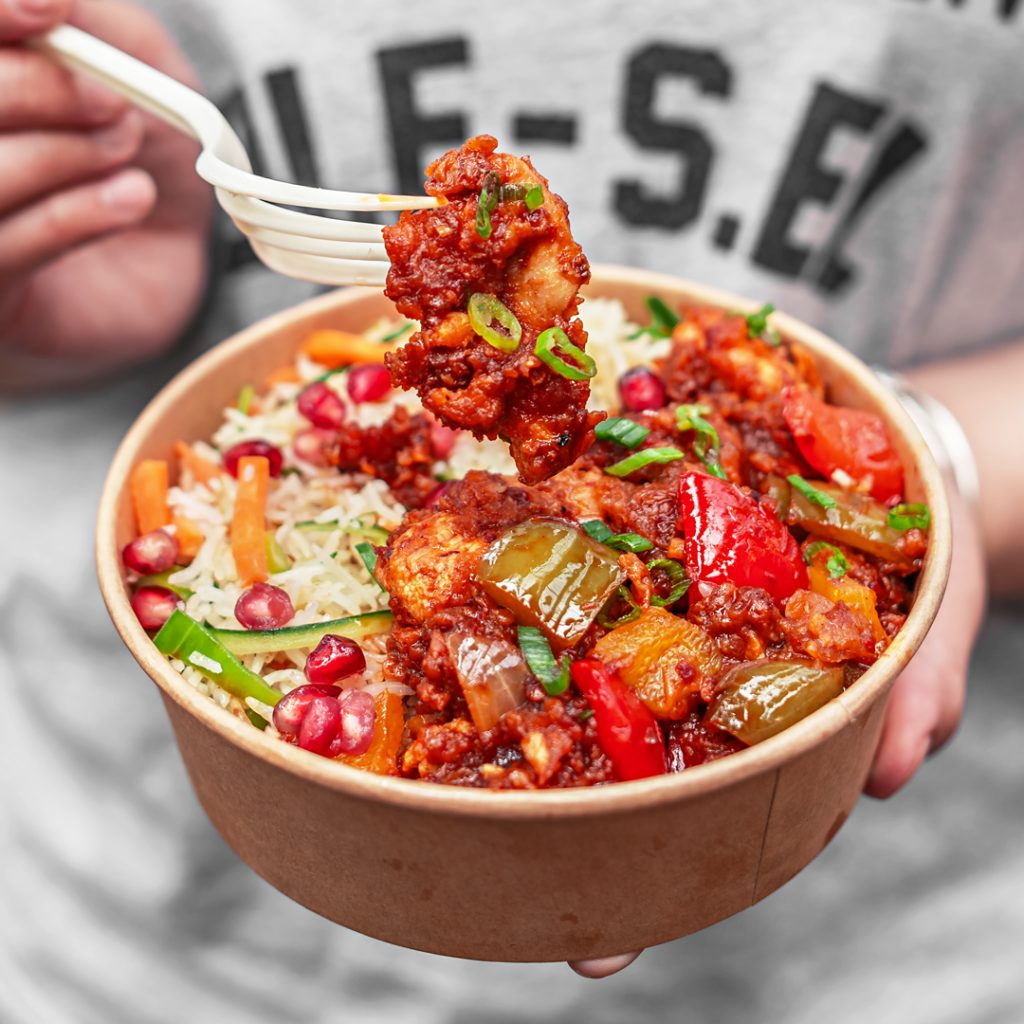 They serve food that packs a deliciously soul warming punch and have already earned a reputation as one of the best places for authentic Sri Lankan cuisine in the capital.
Their site in Canary Wharf brings never-before-seen dishes from the sisters including a morning-busting breakfast offering that can't be found anywhere else in London.Breaking new ground as the first hospitality business to open in a Tube station where the kitchen is actually cooking the food, Karapincha's inaugural all-day café is the next stop in grab-and-go freshness.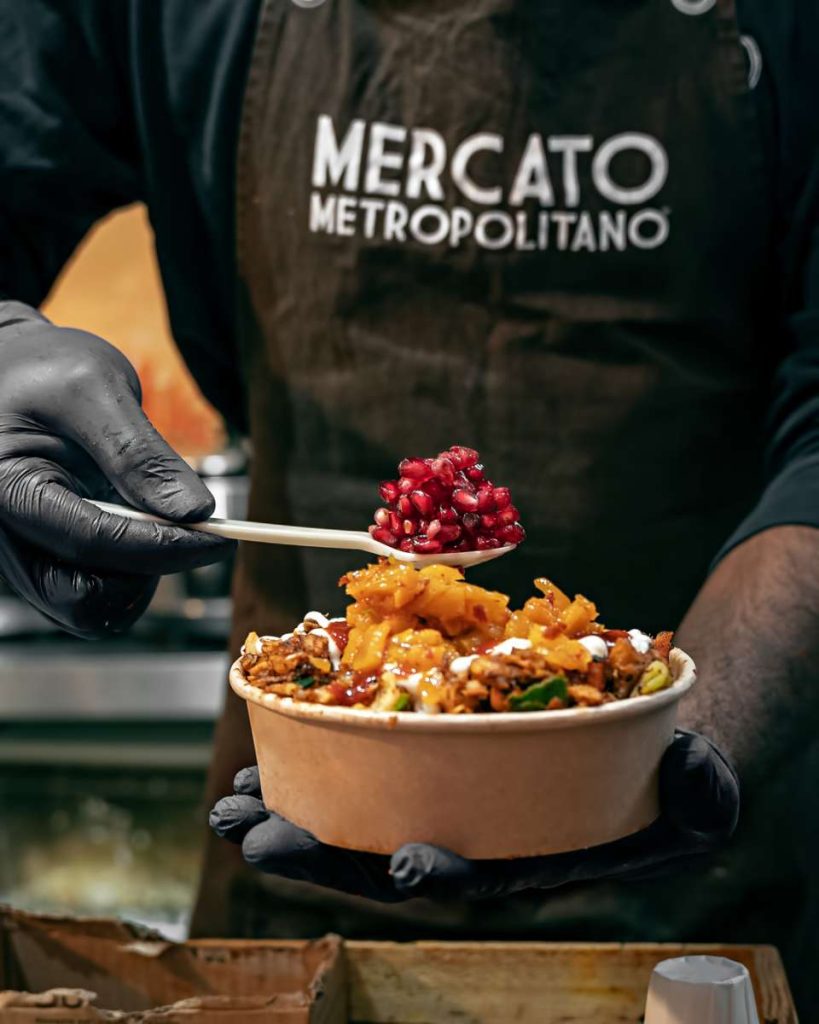 Everything is homemade. From the roti to the mayonnaise, to the spice blends and the curries; everything is cooked, simmered and chopped the way the brand owners-Vasanthini and Dharshini were taught, and exactly as their mother's old recipes state.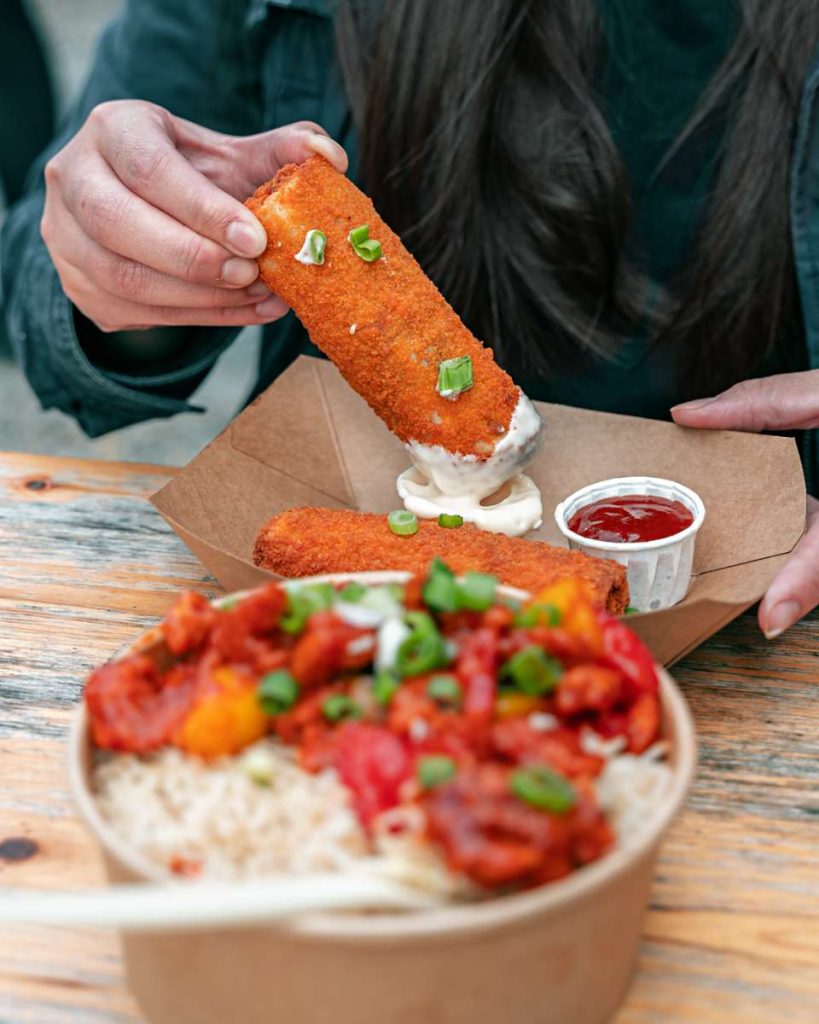 Breakfast includes freshly cooked Vegan Roti filled with roasted pepper, aubergine, spinach and tahini which gives a nutritious start to the day, while Egg or Turkey Ham & Cheese Roti provide satisfying sustenance to those who struggle to get their morning started! Signature Cardamom & Cinnamon French Toast with banana and mango, shaved coconut and maple syrup is the naughty treat you never knew you needed while 'Classics with a Twist' add feisty Sri Lankan sass to cult brekkie favourites.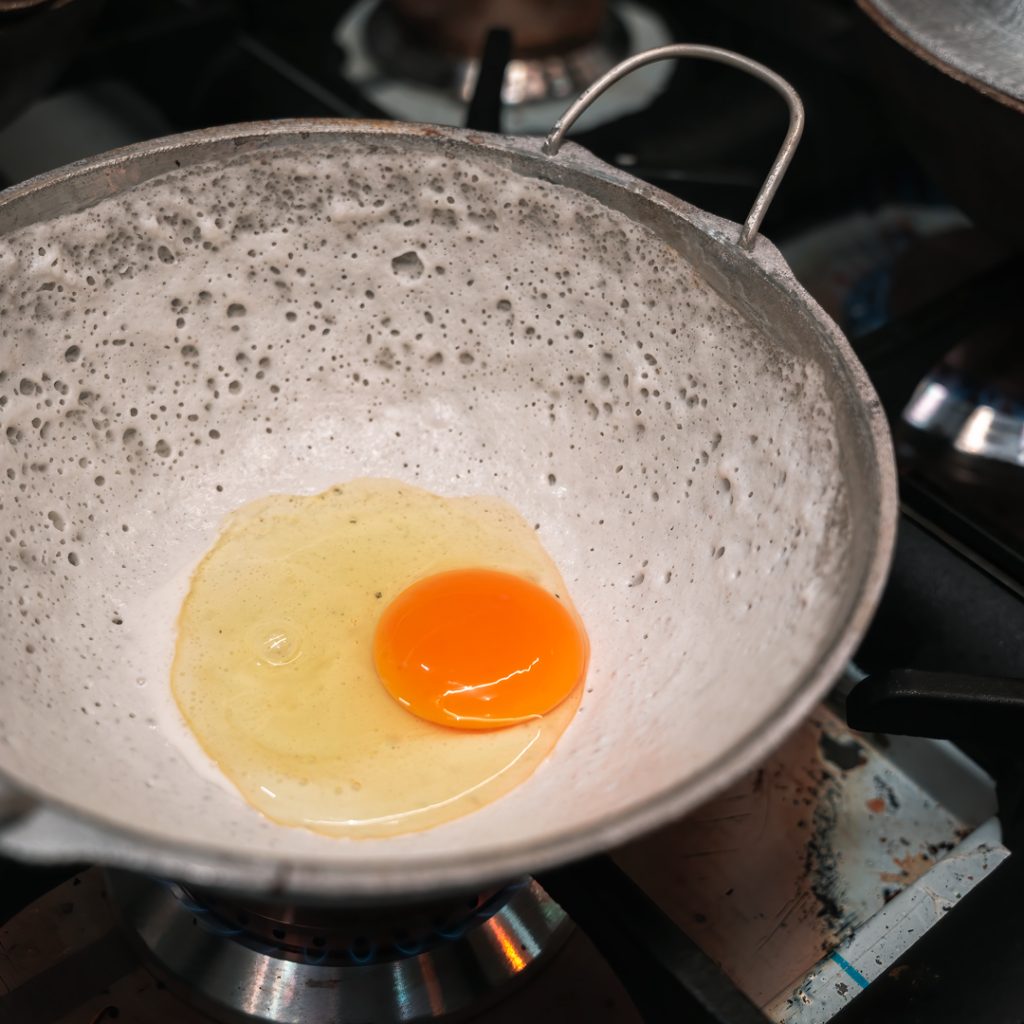 Avocado Toast receives added kick with sesame seeds and chilli; the Egg Brioche hits the spot with a Sri Lankan egg omelette, onions, coriander leaves and green chilli peppers all nestled within an egg souffle brioche roll; Vegan Porridge is sprinkled with cocoa nibs, Omega seeds and summer berries; while satisfying Baked Eggs features spiced tomato sauce, roasted peppers & Labneh.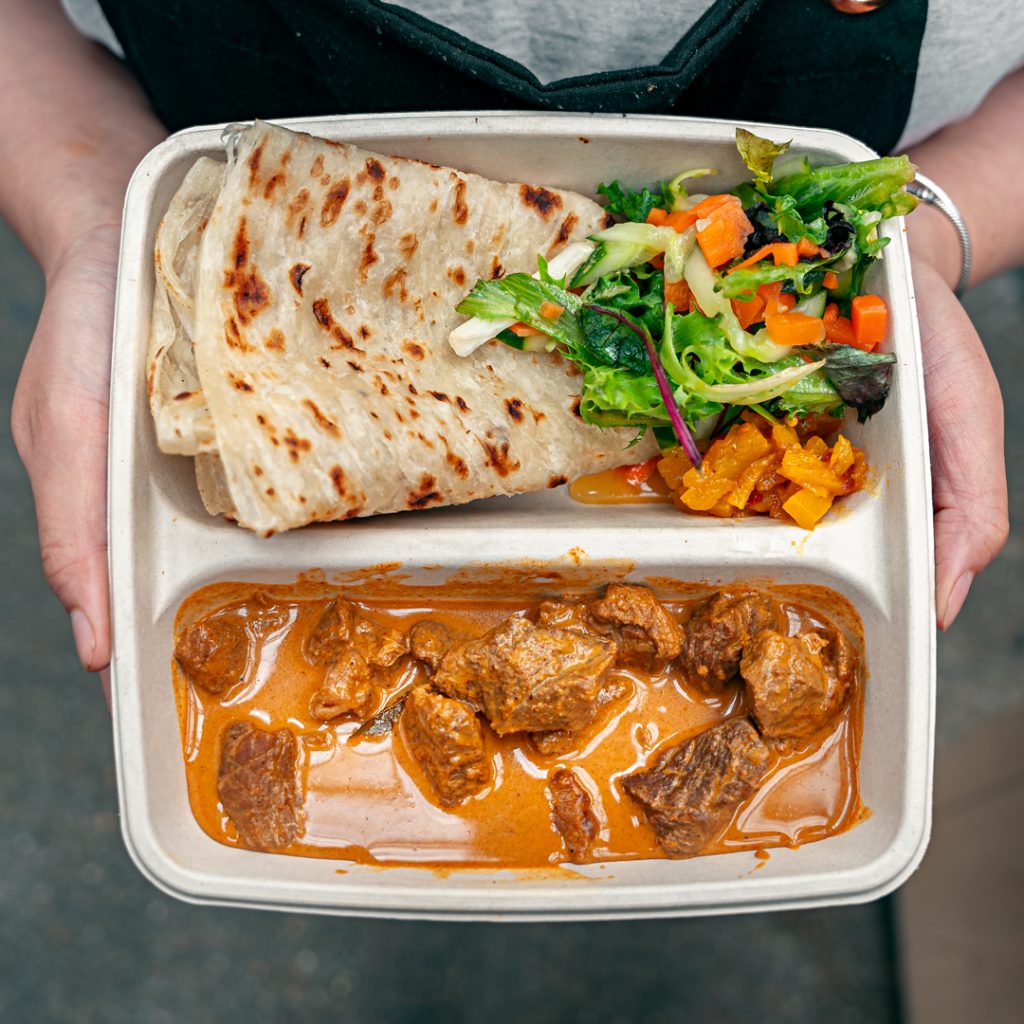 If you are just looking for a Quick Bite coffee accompaniment then get the hit you need with their Coconut & Orange Overnight Oats; Homemade Granola & Yoghurt pot with mango, pineapple and coconut; or a protein- filled Cold Wrap with either chickpeas or chicken. All available with any hot drink – from Ceylon or Chai Tea to Espresso and Latte making it one of the best breakfast deals in the Wharf!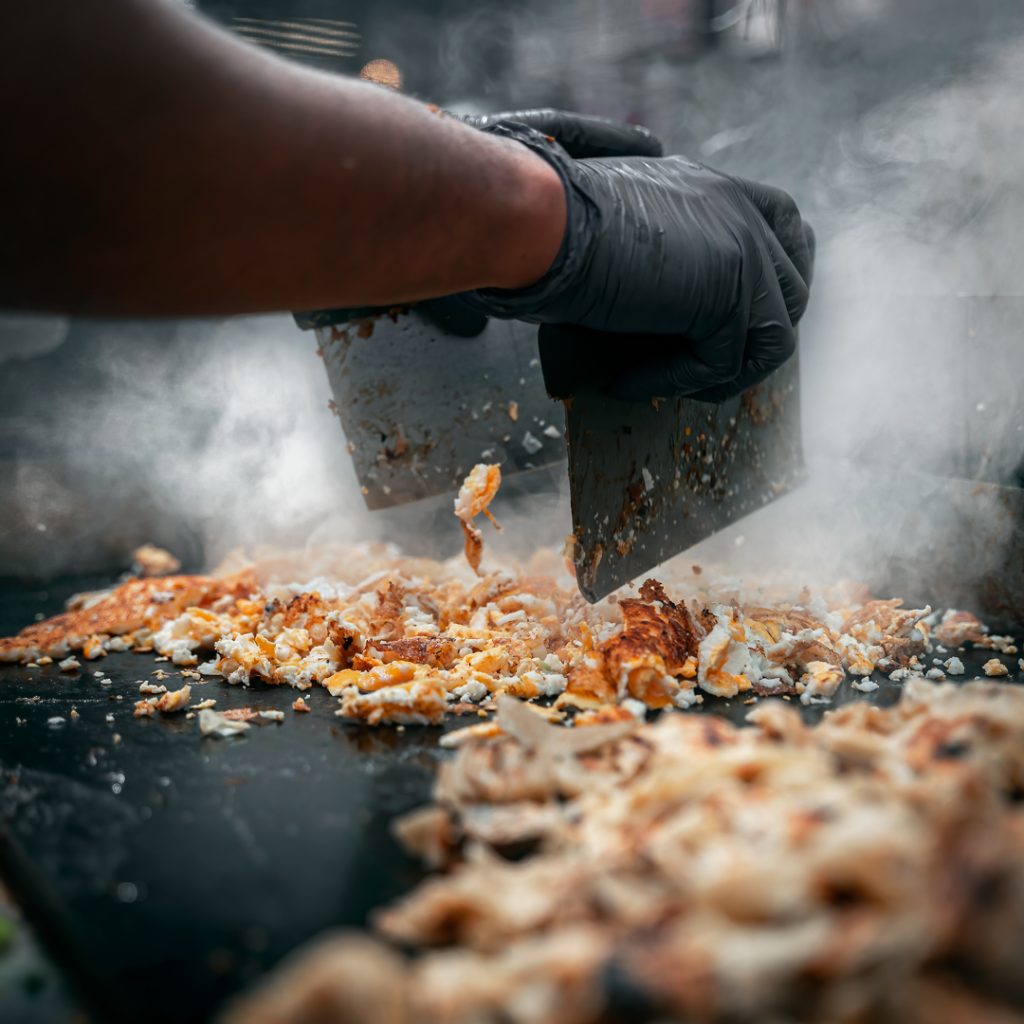 Then from 11.30am until closing, big, bold dishes take centre stage. Short Eats (a Sri Lankan term for snacks designed with the convenience of travel in mind) consist of: moreish Spicy Rolls containing curried vegetables or lamb; spice-laden chicken or veg Samosas and traditional Cutlets (potatoes mixed with chicken or veggies coated with seasoned breadcrumbs). Perfect for a light bite on-the-go or as a side to one of the bigger bowls.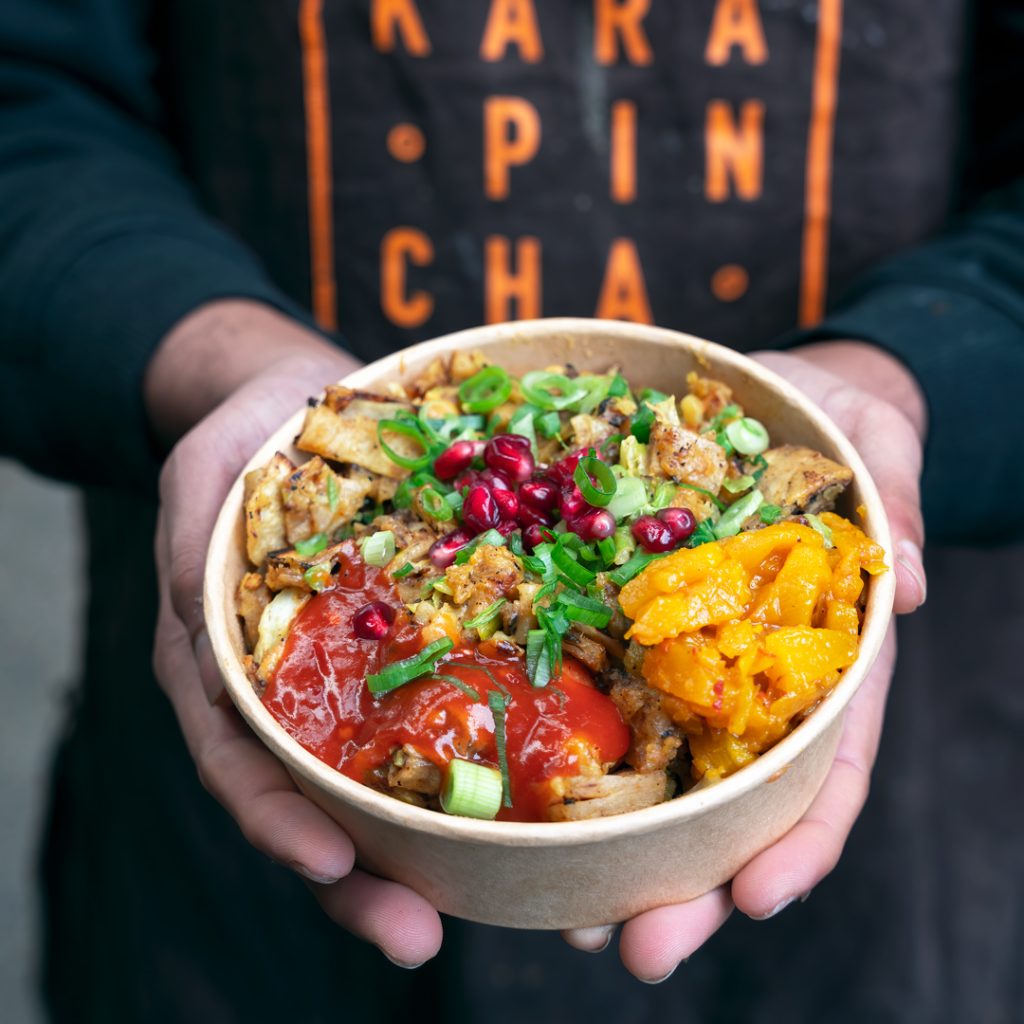 Larger appetites will be appeased with specials which are full of warming flavours and aromatic spices. Karapincha's famous Kothu Roti (shredded roti stir-fried with vegetables or chicken) or addictively good Devilled Chicken with fried rice are must-tries. Meanwhile, Build Your Own Curries allow you to mix, match and experiment with Sri Lankan ingredients and flavour, finished off with intriguing add-ons including: Beetroot Piratal (beetroot cooked in a mild coconut- based sauce); Aubergine Moju (fried aubergine in a sweet & savoury sauce); and Mama Perumal's very special Pickled Pineapple.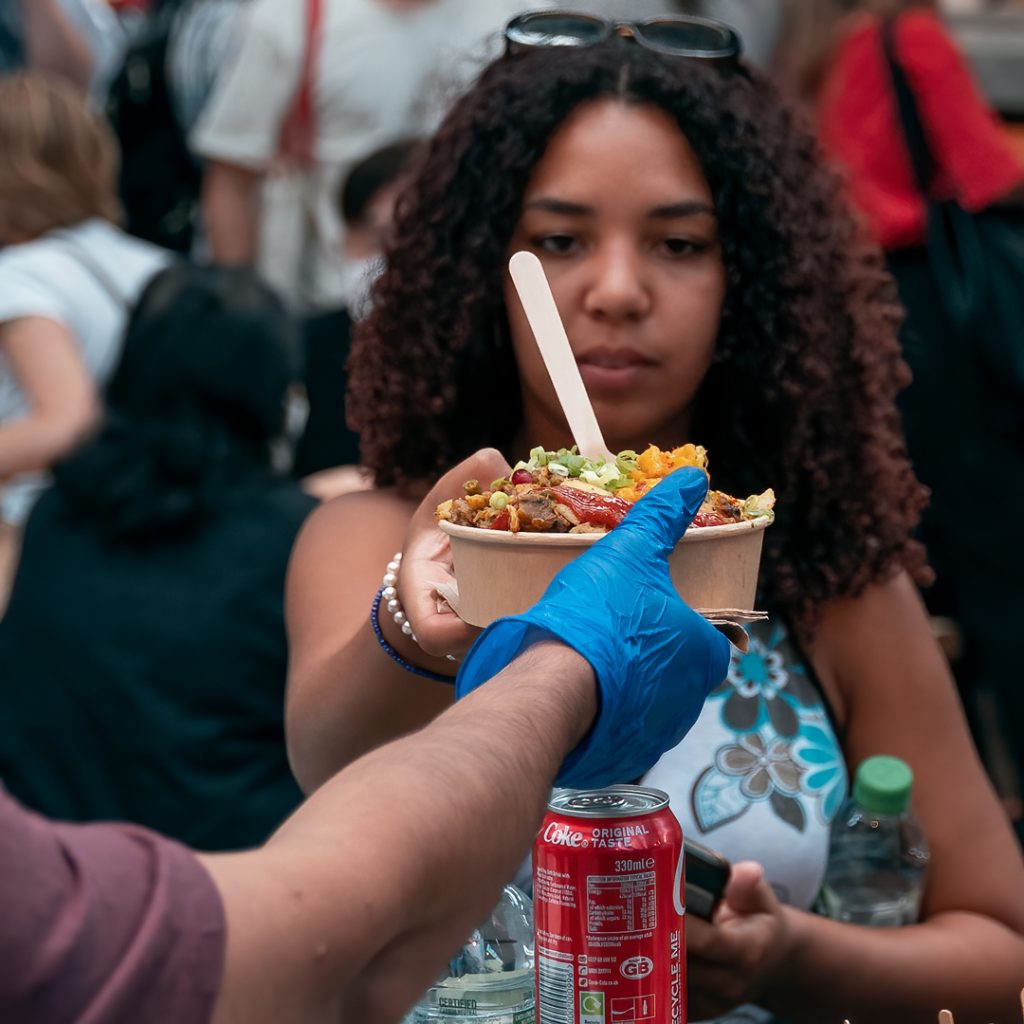 The menus have been thoughtfully designed to satisfy a range of tastes and preferences. With plenty of plant-based, vegetarian and halal options, there's something to please every palate.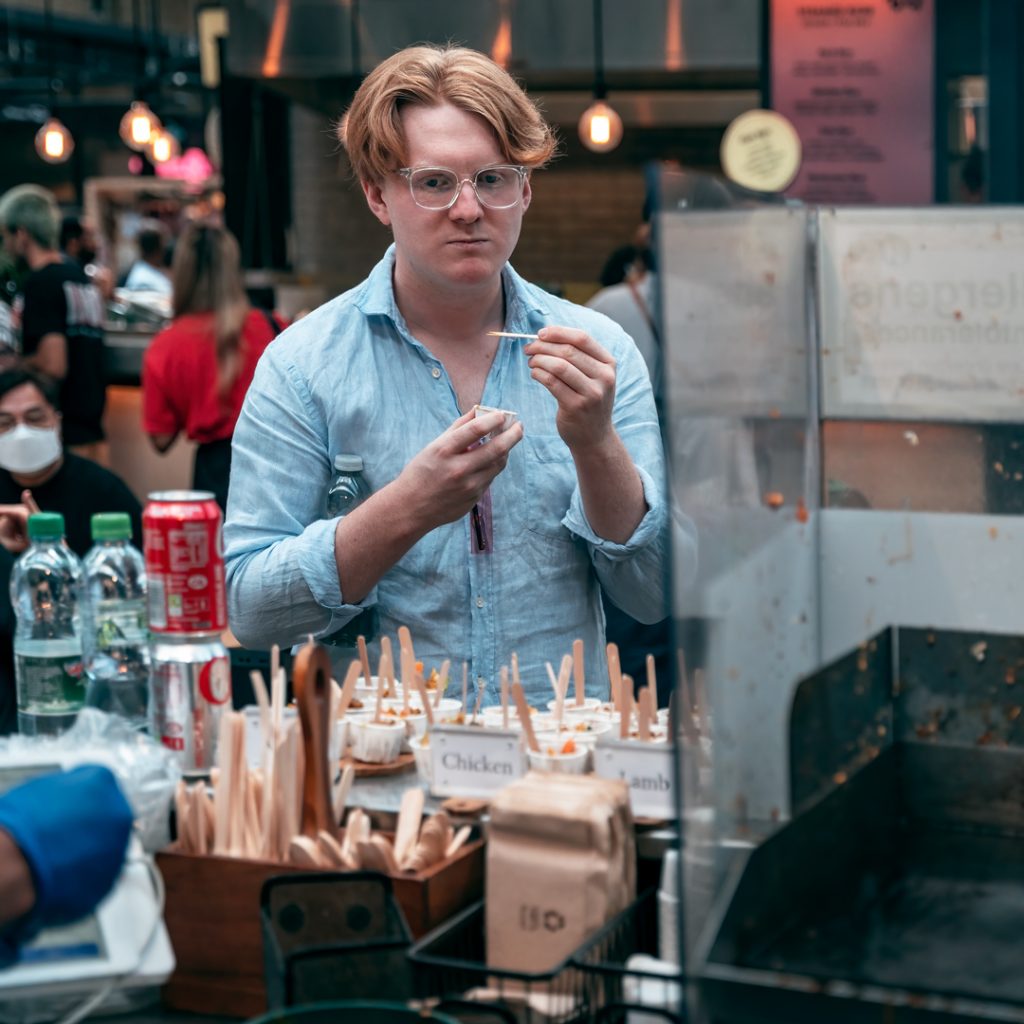 Calming hues of green at the Canary Wharf cafe are complemented by characterful touches including authentic family photographs, potted plants and statement wicker pendant lights that transform the intimate station space into a homely haven. Whether you're waiting out rush hour, meeting a friend for a bite, or simply need a change of scene with your meal, there are 10 seats for the taking.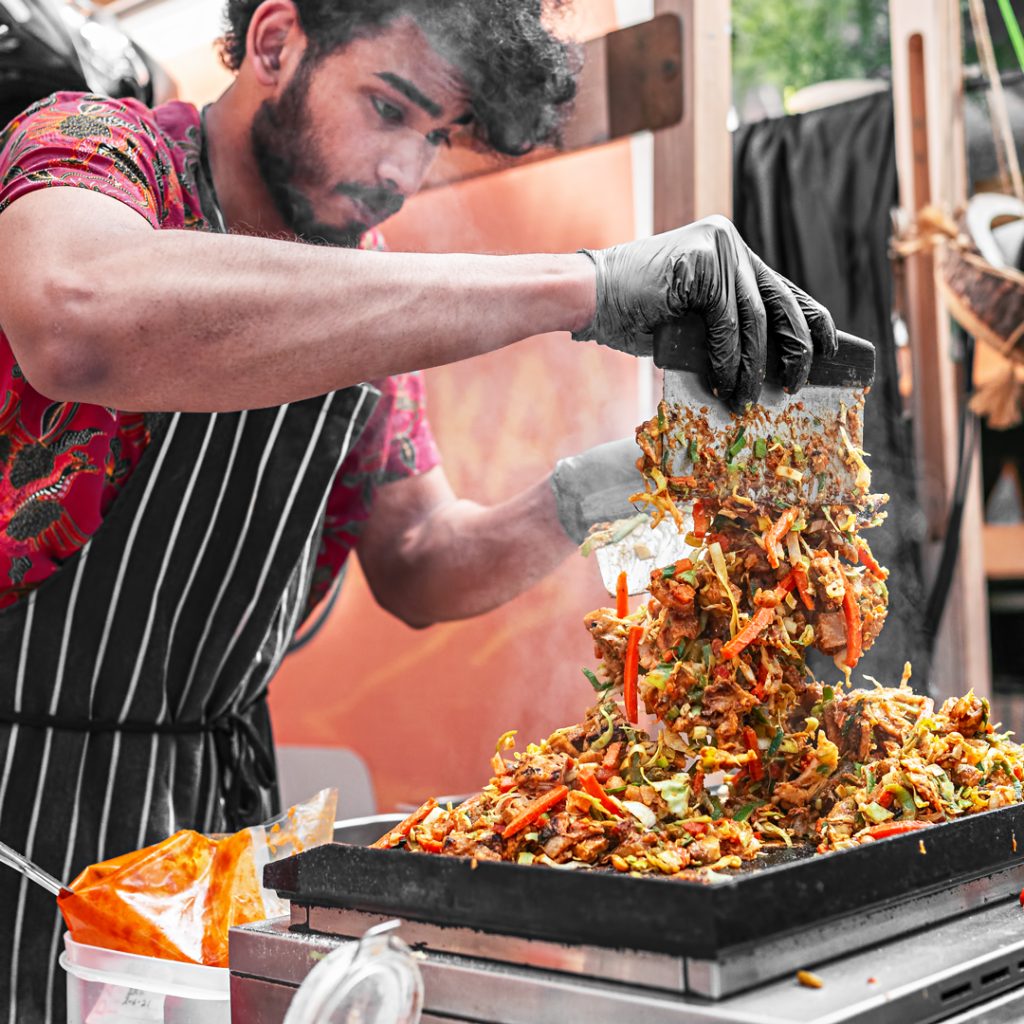 Authentic in every sense, all visits come accompanied by the unmistakable bang and swish of Kothu Roti being sauteed on the hot griddle and scent of fragrant spice blends permeating the air as Karapincha's homecooks (specifically not chefs) prepare your hot and fresh feast.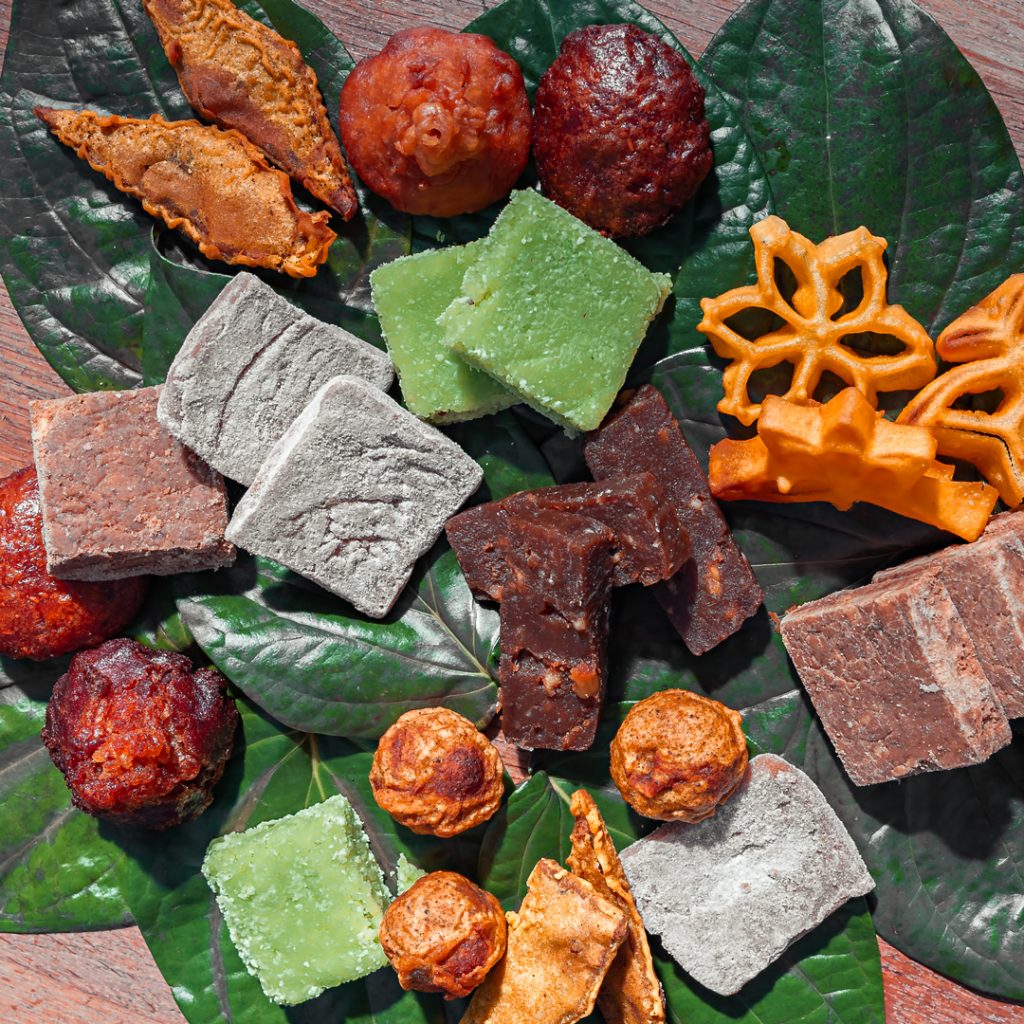 Family values lie at the very heart of Karapincha. Sisters Vasanthini and Dharshini see their business as creating an extension of their cherished family, inviting people from all walks of life who share a passion for cooking and respect for traditions, to come and learn alongside them. It's of the utmost importance to them that guests entering their eateries feel like they are being welcomed into the Perumal home, a sentiment that is embodied by every member of their dedicated teams who exude natural warmth and genuine hospitality.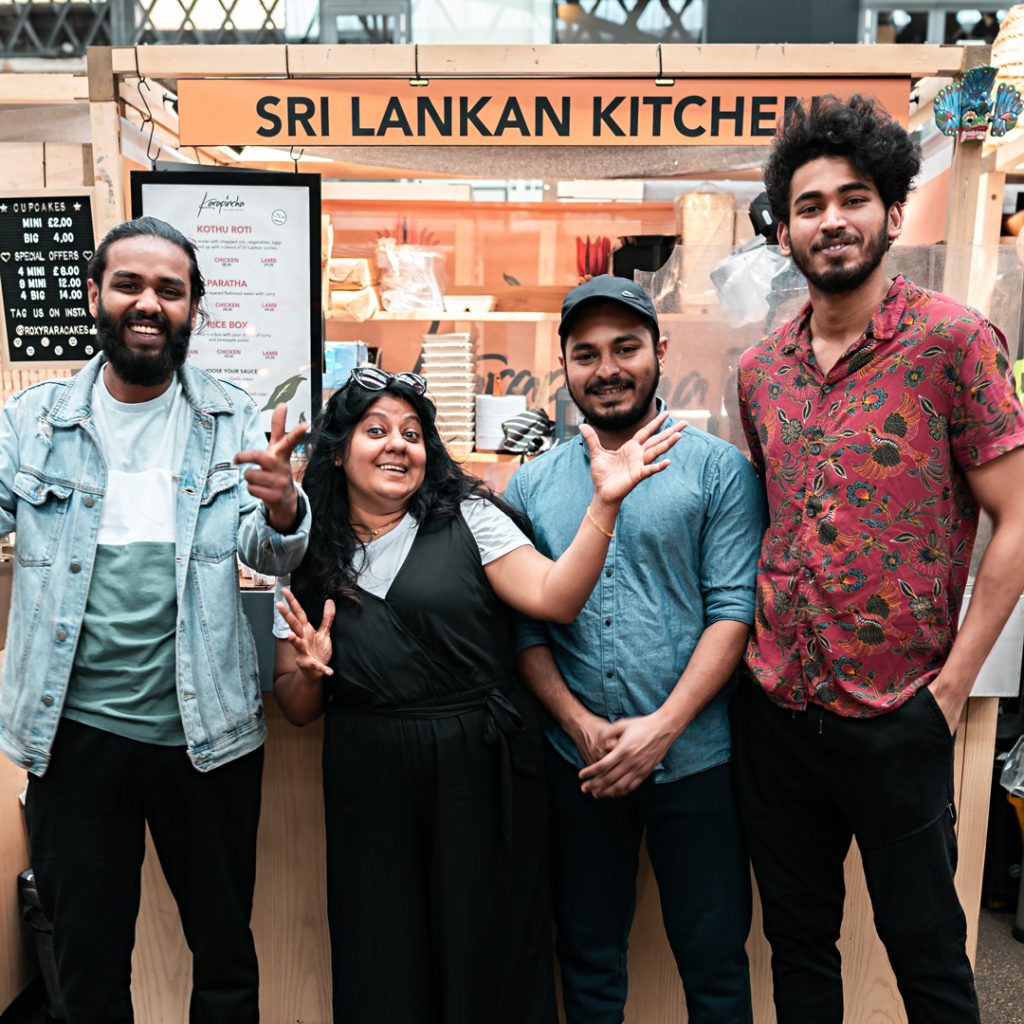 It's time for appetites to be spiced and souls to be warmed – you are sure to feel welcomed in Karapincha by the welcoming staff.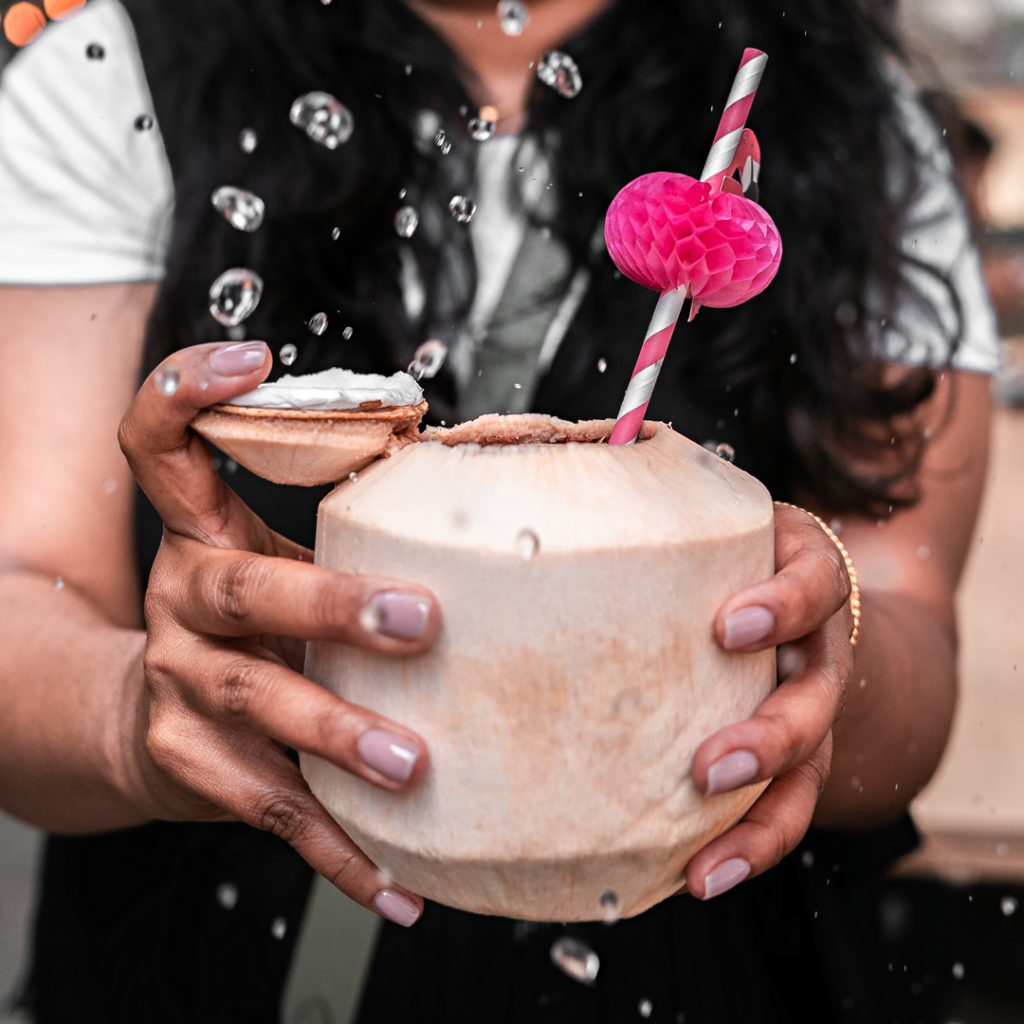 At Karapincha the food portions are generous, the service is friendly, flavours are on point, menu selection and food quality is excellent, packaging and presentation are great too. All in all, very highly recommended!
Karapincha can be found at:
Old Spitalfields Market | 16 Horner Square, London E1 6EW
Market Place Vauxhall | 7-11 S Lambeth Road, London SW8 1SP
Canary Wharf | Unit 14 Canary Wharf Station, London E14 4HJ
Mercato Metropolitano | 42 Newington Causeway, London SE1 6DR
ALSO READ: Masala Zone Soho: Regional Indian Food At It's Best in London
Advertisement