Advertisement

While Hussain has doubts over India taking multiple spinners into the winner-take-all clash in south London, the cricketer-turned-commentator acknowledged Jadeja and Ashwin offer more than just a bowling threat…reports Asian Lite News
Former England skipper Nasser Hussain feels that India should learn from past mistakes in finalising their playing XI for ICC World Test Championship against Australia if they want to secure the mace, two years after missing out on the inaugural title to New Zealand.
During the first-ever WTC final, the Black Caps stormed to an eight-wicket triumph in that rain-affected Test in 2021 that stretched into the reserve day, after their four pacers made the most of the overcast conditions to take all 20 India scalps.
While spinners Ravindra Jadeja and Ravichandran Ashwin terrorised Australia in their recent Test series on home soil, they had less impact in the WTC Final two years ago and Hussain believes India will have to carefully consider whether to turn to the pair again this time.
"I think India, as they showed in Australia, can win in any conditions. It helps with the balance of their side if the weather is good and if the sun shines at The Oval, that they can go with their formula of two spinners, two seamers, and have (Shardul) Thakur as your third seamer," Hussain said on The ICC Review.
"If you look back at the last World Test Championship, I think India read the conditions wrong. The lights were on all five days, it was grey, it was miserable, it was cold. New Zealand didn't play a front-line spinner. India played two, and I think seam dominated, swing dominated.
India have played some good cricket at The Oval. They beat England there last time in a really good game. I think it's a pretty fair venue," he added.
While Hussain has doubts over India taking multiple spinners into the winner-take-all clash in south London, the cricketer-turned-commentator acknowledged Jadeja and Ashwin offer more than just a bowling threat.
The experienced pair have scored eight Test tons between them and Jadeja reached 104 in India's last red-ball match in England in 2022.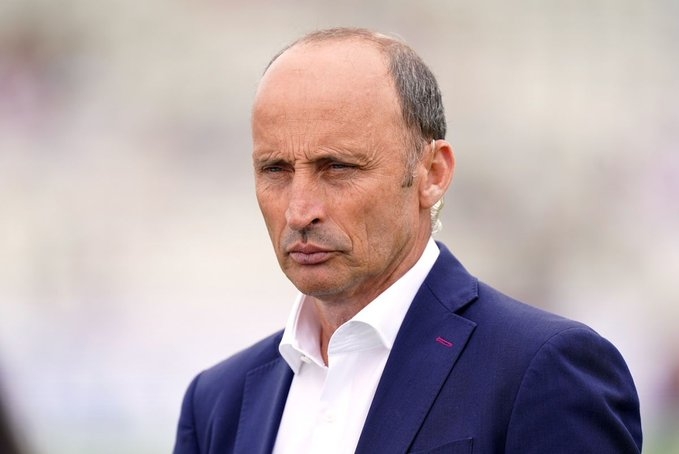 "I would go Jadeja and Ashwin, (for) batting depth. Then you can bat all the way down. Then you can play your best seamers," Hussain said.
"Jadeja bowled beautifully there against England last time. He held up an end. He got it reverse swinging for them because he hits the scuffy side of the ball as well when he bowls.
But what they mustn't do if it's rainy and wet and damp and the lights are on and it's green, then they have to change the balance of their side, which they didn't do for the World Test Championship last time.
I would really look at those conditions the day before and on that first morning and not be wary of leaving one of your legends out if conditions demand that. But great bowlers are usually great bowlers in all conditions," he added.
The battle of the pace attacks will be critical to the outcome at The Oval despite the quicks playing a supporting role in India's 2-1 Test series victory over Australia earlier this year.
Australia captain Pat Cummins missed the last two Tests of that tour to be with his mother Maria as she passed away but will return for the WTC Final. On the other side Mohammad Shami looms as crucial to India's chances especially with Jasprit Bumrah still unavailable due to ongoing injury concerns.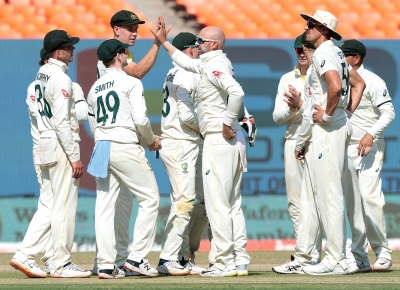 "I'm a massive fan of Pat Cummins in England with the Dukes ball. He bowls those lengths, ideal lengths. It's the thing that Mohammad Shami has really worked on, his lengths in England. For years, we used to show Shami in that seam position and it was just back of a length," Hussain said.
"That's one thing that he has adjusted. He has gone a little bit fuller and he is finding the outside edge. He is finding the stumps. He's bowling the right length for LBWs and that's what Cummins does so well for me, his lengths in England are absolutely immaculate.
I think that's a really good battle, Cummins against Shami. Some high-class bowlers," he added.