Advertisement

The Prime Minister noted the "Special Strategic and Global Partnership" between India and Japan and said that it provides a strong foundation for "our joint efforts, contributing to global cooperation on these issues"…reports Asian Lite News
Prime Minister Narendra Modi in an interview with Japanese newspaper Yomiuri Shimbun has underscored the importance of cooperation between the G7 and G20 in addressing pressing global issues.
PM Modi, who also chairs the G20, emphasized his commitment to leading the international community in resolving the challenges of the "Global South," including developing and emerging countries. Prime Minister Modi is in Japan from May 19- 21 to attend the G7 Summit under the Japanese Presidency at the invitation of Japan's Prime Minister Fumio Kishida.
In his interview with the Japanese publication PM Modi noted the geopolitical tensions causing disruptions in food and energy supply chains, stressing the need for collaboration with Japan and like-minded countries to continuously address the core concerns of developing countries.
"Strengthening collaboration between the G7 and G20 is vital in addressing global challenges like climate change, supply chain disruptions, economic recovery, energy instability, healthcare, food security, and peace and security," PM Modi said.
The Prime Minister noted the "Special Strategic and Global Partnership" between India and Japan and said that it provides a strong foundation for "our joint efforts, contributing to global cooperation on these issues".
Regarding Russia's invasion of Ukraine, PM Modi reaffirmed his strong support for an international order based on respect for national sovereignty and territorial integrity, underlining the significance of the UN Charter and international law.
Although India is not a party to the Nuclear Non-Proliferation Treaty and is believed to possess nuclear weapons independently, PM Modi unequivocally stated that the use of weapons of mass destruction is absolutely unacceptable. He expressed his readiness to work with all countries towards a world without nuclear weapons, a vision promoted by Prime Minister Kishida.
"India abstained from UN General Assembly resolutions to condemn the invasion but remains committed to upholding the UN Charter, international law, sovereignty, and territorial integrity. India supports a peaceful resolution to the Ukraine crisis and is ready to contribute constructively within the UN and beyond," he said.
Prime Minister Narendra Modi on Saturday met his Japanese counterpart Fumio Kishida in Hiroshima and discussed ways to enhance "India-Japan friendship across different sectors including trade, economy and culture."
"PM @narendramodimet PM @kishida230 in Hiroshima. Both leaders discussed ways to enhance India-Japan friendship across different sectors including trade, economy and culture," the Prime Minister's Office (PMO) said in a tweet.
"I want to thank you for inviting India to the G7 Summit. Your (PM Kishida) visit to India was a memorable one. It is a delightful moment for me as the Bodhi tree I gifted you have been planted by you in Hiroshima, I believe India-Japan relations will grow with the growth of this tree," PM Modi said in Hiroshima as he congratulated Kishida on the successful presidency of G7.
The G7 leaders are currently in Japan to attend the G7 Summit scheduled to be held in Hiroshima from May 19-21. Notably, Japan assumed the G7 Presidency in 2023.
The Summit is an international forum held annually for the leaders of the G7 member states of France, the United States, the United Kingdom, Germany, Japan, Italy, and Canada (in order of rotating presidency), and the European Union (EU).
Prime Minister Narendra Modi on Friday interacted with members of the Indian diaspora in Japan.
The Prime Minister is part of a three-nation visit and after Japan will head to Papua New Guinea and Australia. (ANI)
China opposes holding G20 meeting in J&K
China on Friday said that it will not attend the next week's G20 Tourism Working Group meeting in Jammu and Kashmir, stating that it is "firmly" opposed to holding any such meetings in the "disputed territory."
Under India's presidency, the third G20 Tourism Working Group meeting is scheduled to take place in Srinagar, the summer capital of Jammu and Kashmir from May 22-24. "China firmly opposes holding any form of G20 meetings on disputed territory. We will not attend such meetings," Chinese Foreign Ministry Spokesperson Wang Wenbin said in a regular press conference when asked about several reports doing the rounds that China will boycott G20 meetings planned in the Indian state of Jammu and Kashmir.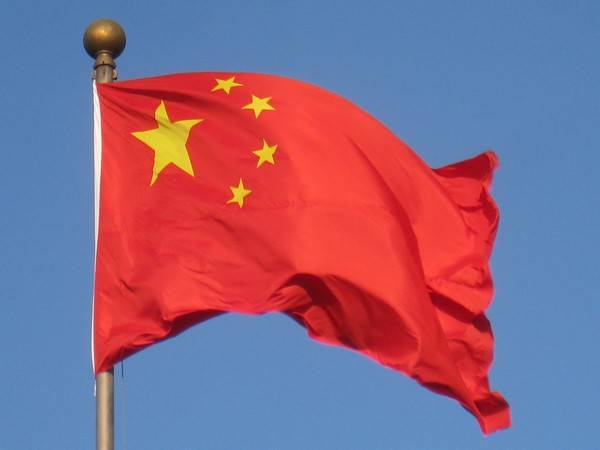 Incidentally, China is a close ally of Pakistan and relations between India and Pakistan have been precarious for many years with regard to cross-border terrorism emanating from Pakistan.
The tourism industry has played a crucial role in the development of the Union Territory. However, years of instability have impacted the tourism industry, leading to a decline in the number of visitors.
Tourism players in Kashmir believe that the G20 meeting can attract investors and tourists from across the globe.
India assumed the presidency of the G20 grouping on December 1, 2022, and will hold the post for a year.
The G20 summit in Jammu and Kashmir promises to initiate a tidal wave of transformative outcomes, setting the region on a new trajectory towards stability, economic growth, and social development.
On being asked about the ongoing G7 Summit in Hiroshima where US President Joe Biden visited the Hiroshima Peace Memorial Museum on Friday, the Chinese Foreign Ministry spokesperson said despite characterizing itself as an advocate of a nuclear-weapons-free world, "Japan sits comfortably under the US's nuclear umbrella."
Wenbin said, "The tragedies caused by nuclear weapons should never happen again. Japan has characterized itself as an advocate of a nuclear-weapons-free world. But in fact, Japan sits comfortably under the US's nuclear umbrella, and it is against and hindering the US' renouncing of the first use of nuclear weapons. We also hope that Japan will no longer take a hypocritical position on the relevant issue."
ALSO READ-Taha praises India for G20 meet at J&K