Advertisement

Canada's military assistance committed to Ukraine since February 2022 includes a National Advanced Surface-to-Air Missile System with associated munitions…reports Asian Lite News
Canada will donate 200 Senator Armoured Personnel Carriers to Ukraine as a new package of military assistance, Defence Minister Anita Anand announced.
According to a statement issued by the Defence Ministry on Wednesday, Anand made the announcement during her visit to Kiev and these vehicles, which are being purchased from Roshel, a Canadian company based in Ontario, are valued at more than 90 million Canadian dollars ($72 million).
The armoured personnel carriers, which are easily maneuverable and adaptable, are security task vehicles and offer state-of-the-art, best-in-class technology, and weapons can easily be mounted on them. The vehicles allow for the safe transport of personnel and equipment, and medical evacuations, the statement said.
Canada's military assistance committed to Ukraine since February 2022 includes a National Advanced Surface-to-Air Missile System with associated munitions, 39 armoured combat support vehicles, anti-tank weapons, M777 Howitzers and associated ammunition, according to the statement.
Nearly 230 Canadian Armed Forces personnel are currently deployed on Operation UNIFIER, Canada's training mission for Ukrainian personnel, which has trained more than 35,000 Ukrainian security forces personnel since its launch in 2015, the statement added.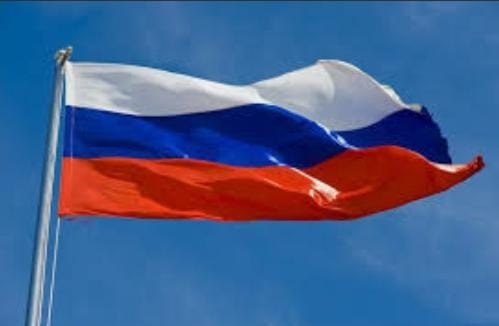 Canada summons Russian envoy
Canada summoned Russia's ambassador on Wednesday over an attack in the Ukrainian city of Dnipro that killed at least 45 people, including several children, Canadian Foreign Minister Melanie Joly said.
Officials summoned ambassador Oleg Stepanov to "make clear we do not accept the sheer brutality of Russia's recent attacks against civilians in Dnipro," Joly told reporters in Toronto.
Stepanov later said his discussions at the meeting focused on a "predictable line of overall Western propaganda" and that Moscow's differences with Canada left little room for diplomacy.
The attack on an apartment building in Dnipro on Saturday was the deadliest for civilians since the start of a three-month Russian missile bombardment campaign.
Ukraine says the building was struck by a Russian Kh-22 missile. The Kremlin has said its wave of missile strikes on Saturday did not target residential buildings.
Canada, like other Western nations, has slapped broad sanctions on Russia over its invasion in Ukraine, and Joly said Ottawa would continue to hold Moscow accountable.
Earlier on Wednesday, Canada announced the supply of 200 Senator armoured personnel carriers as part of its military assistance to Ukraine.
"We will continue to suffocate the Russian regime with coordinated sanctions and we will continue to counter Russian lies with facts," Joly said, speaking alongside British Foreign Secretary James Cleverly.
Cleverly echoed his Canadian counterpart's comments about continued support for Ukraine. He was in Toronto after meeting U.S. Secretary of State Antony Blinken on Tuesday in Washington.
The Canadian and British militaries are also training new Ukrainian recruits in Britain, and Joly said more Canadian experts would soon be joining the British government's information cell to fight against what she described as Russian disinformation.
Stepanov, speaking to Russian reporters by telephone, said Russia and Canada had "very deep differences concerning Ukraine. In essence we again parted with no agreement in our assessments.
"By basing everything not only on a pro-Ukrainian but also a strident anti-Russian line, they are amplifying the extent of the current confrontation and leaving no opportunity for further diplomatic work," Tass news agency quoted him as saying.