Advertisement

India and Oman recently held the eighth strategic dialogue which focused on counter-terrorism initiatives, including ways to combat the expansion of terrorist propaganda and misuse of emerging technologies…reports Asian Lite news
The Indian Embassy in Oman on Wednesday conducted a yoga session on board INS Teg berthed in Muscat.
"In its unwavering commitment to promoting wellness and cultural exchange, the Embassy conducted a serene and transformative yoga session on board INS Teg berthed in Muscat, enabling the crew members to de-stress and rejuvenate," the Indian Embassy in Oman tweeted on Wednesday. India and Oman recently held the eighth strategic dialogue which focused on counter-terrorism initiatives, including ways to combat the expansion of terrorist propaganda and misuse of emerging technologies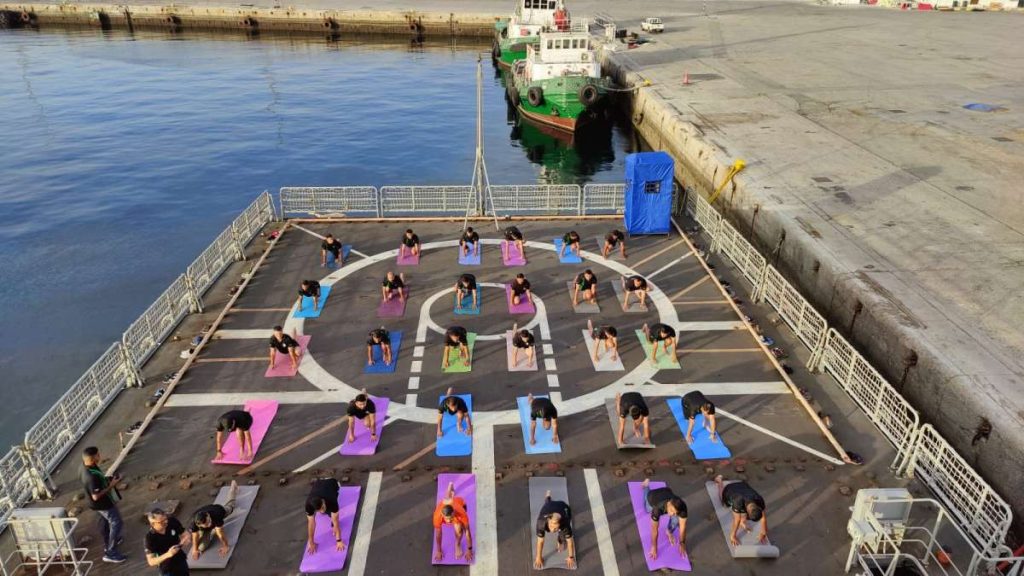 The discussion took place during the visit of the Secretary General of the National Security Council (NSC) of the Sultanate of Oman, Major General Idris Abdulrahman Al-Kindi, to India.
"During the dialogue, both sides reaffirmed their commitment to the close strategic partnership between India and Oman and highlighted the high priority accorded by the leadership of both countries to further enhance their bilateral strategic ties based on trust and mutual respect," a source said.
During the strategic dialogue, discussions were held on a wide range of issues of mutual interest, including bilateral strategic and security cooperation, defence and regional security. Both sides reiterated the importance of preserving maritime safety and security in the region.
"Both sides condemned in the strongest terms all forms and manifestations of terrorism and underscored the need to work collectively to fight this menace," the source said.
Both sides discussed that the expansion of terrorist propaganda, misuse of new and emerging technologies, arms and drugs trafficking and abuse of cyberspace for recruitment, fundraising and disinformation have serious security implications for the region and, therefore, a collective and coordinated response is essential. (ANI)