Advertisement

This project will benefit nearly 8,000 underprivileged and marginalised families of five municipalities in Mahottari District, Madhesh Pradesh of Nepal….reports Asian Lite News
A memorandum of understanding (MoU) was signed between the Embassy of India, Kathmandu and Sushila Thakur Memorial Health Foundation (STMHF), for the distribution of LPG gas stoves and cylinders in Mahottari District, Nepal with the Indian grant assistance of Rs 50 million (approx) under India-Nepal Development Cooperation.
This project will benefit nearly 8,000 underprivileged and marginalised families of five municipalities in Mahottari District, Madhesh Pradesh of Nepal. The project is inspired by the Government of India's Pradhan Mantri Ujjwala Yojana which is a flagship scheme with an objective to make clean cooking fuel such as LPG available to rural and deprived households which were otherwise using traditional cooking fuels such as firewood, coal, cow-dung cakes.
Since 2003, India has taken up over 535 High Impact Community Development Projects in Nepal and has completed 478 projects. Amongst these, 81 projects are in Mahdesh Pradesh including 6 projects in Mahottari District. In addition to these, the Government of India has gifted 23 ambulances to various hospitals and health posts in Mahottari District.
As close neighbours, India and Nepal share wide-ranging and multi-sectoral cooperation. The implementation of these projects reflects the continued support of the Government of India in bolstering the efforts of the Government of Nepal in uplifting the livelihood of its people.
Last week, the Janakpurdham Cultural Festival was celebrated in Nepal's Janakpur by the Swami Vivekananda Cultural Centre (SVCC), Embassy of India, Kathmandu together with the Consulate General of India, Birgunj.
The Janakpurdham Cultural Festival celebrated the shared cultural heritage of India and Nepal reflected in the common traditions of art, culture and festivals of the two countries. The cultural festival which was held at Mithila Yatri Niwas, Janakpur, celebrated Maithili Food Festival and Folk Cultural Performances also.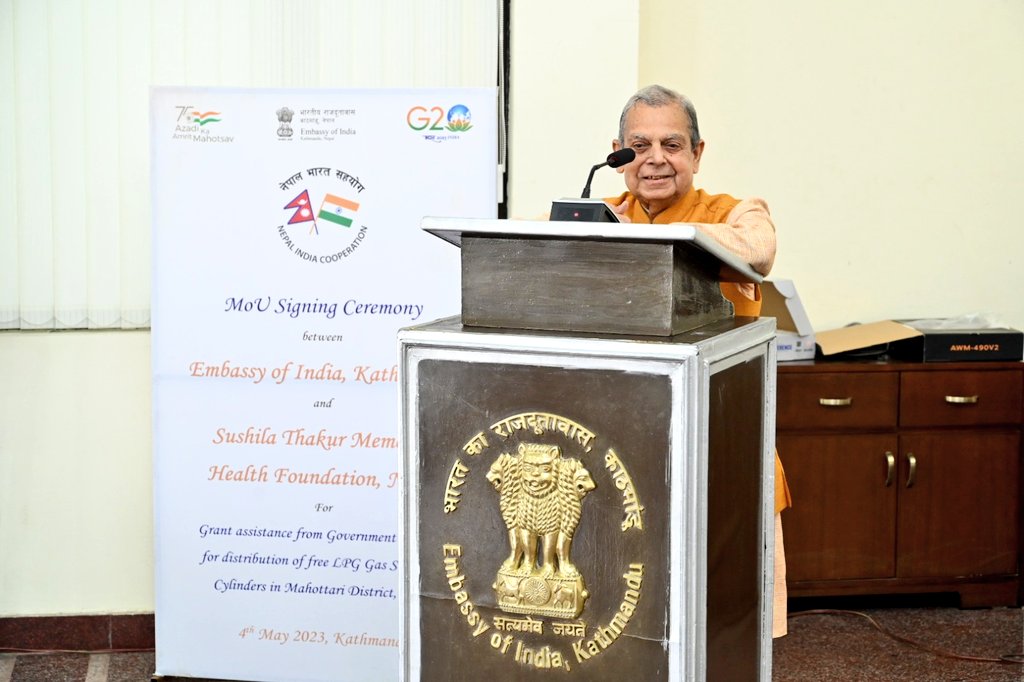 The Maithili Food Festival showcased the rich variety of Maithili cuisine through 84 different types of traditional food presentations. A special highlight of the event was local cuisine prepared from Millets to mark the International Year of Millets, according to a press release by the Indian Embassy in Kathmandu, Nepal.
Both events were inaugurated by the Madhya Pradesh governor Hari Shankar Mishra.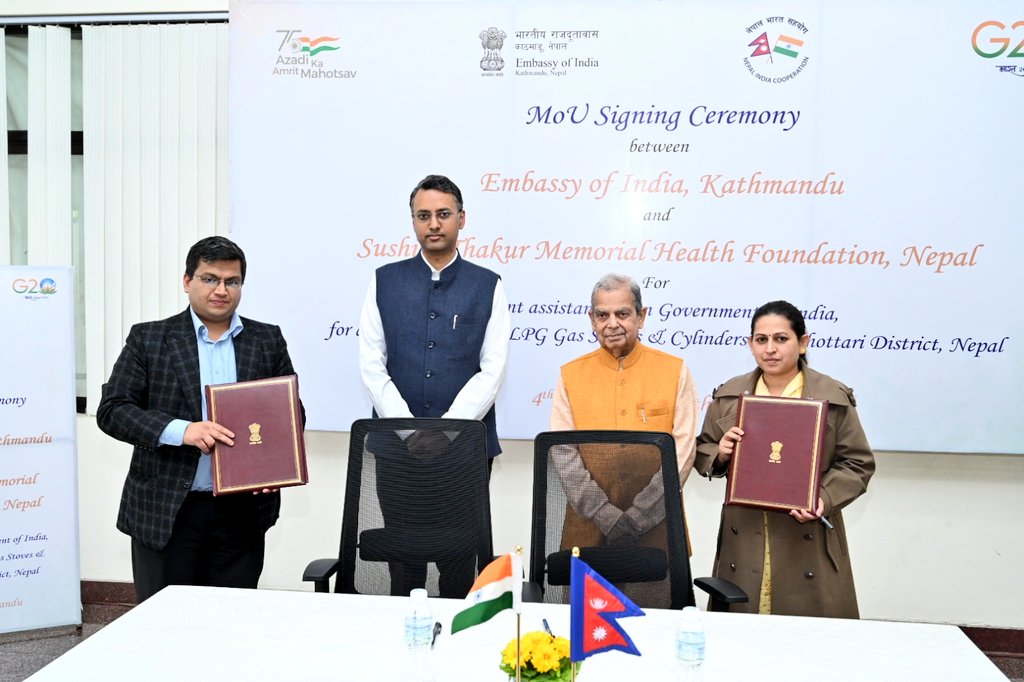 A Folk Cultural Performance was organized in the evening wherein cultural performances highlighting different Bhajans, Ragas, and Bharatanatyam dance drama recital based on the life of Ram and Sita was put together by the teachers and artists of Swami Vivekananda Cultural Centre. Artists of Mithila Natya Kala Parishad (MINAP) performed Maithili Folk songs and dances.
The Festival was organized coinciding with Sita Navami and as a part of the ongoing celebrations of Azadi Ka Amrit Mahotsav. The events were graced by participation from Provincial Assembly Members of Madhesh Province, the Chief District Officer of Dhausha District, dignitaries and the media, according to the official press release. (ANI)