Advertisement

Despite Chinese inroads in Sri Lanka, there has also been a flurry of activity from India over the past few months across the political, military, and economic development spheres, writes Shantanu Roy-Chaudhury
The Chinese state-owned enterprise (SOE), China Merchants Group (CMG), recently announced its subsidiary, China Merchants Port, would build a logistics hub at Colombo Port in Sri Lanka, touted to be the largest in South Asia. At a time when Sri Lanka is incrementally recovering from economic and political turmoil, the $392 million construction will be the island nation's first large foreign investment since it defaulted for the first time in its history in May 2022. The economic crisis and subsequent protests ultimately forced the president at the time, Gotabaya Rajapaksa, to flee the country. Although not the sole reason for the default, Sri Lanka's history of economic mismanagement and poor policies contributed to the collapse and were augmented by the Covid-19 pandemic and Russia's invasion of Ukraine.
Subsequently, the Chinese company's announcement, that would increase its total investments in the country to over $2 billion, highlights the continued importance Sri Lanka plays in China's strategic calculus. Beijing's interests in Sri Lanka primarily revolve around the island's strategic location just above the shipping routes of the Indian Ocean, where a majority of China's energy requirements pass through, and its proximity to India, which could be exploited by Beijing when required.
With this new investment, expected to be completed by the end of 2025, CMG will become the largest foreign investment enterprise in Sri Lanka and will have a 70% stake in the firm established to build the hub. China Merchants Port also owns 85% of the Colombo International Container Terminal, the only deep-water port in South Asia. Additionally, it is the same company that manages the Hambantota port complex, which was a result of the infamous deal in 2017 when Sri Lanka was unable to repay a Chinese loan and handed over operations of the port to CMG for a 99-year lease for $1.2 billion.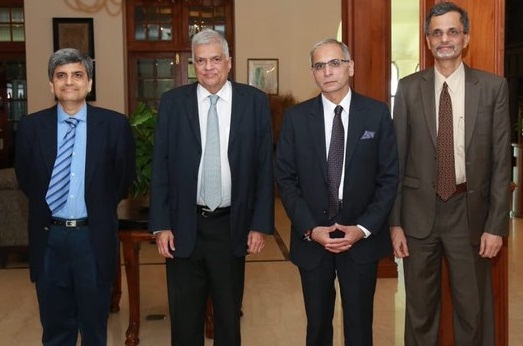 The logistics hub at Colombo Port adds to China's expanding engagement in the country which includes several large development infrastructure projects and defence equipment. The benefits of several of these projects, which have been primarily financed through loans, such as the Mattala International Airport and a cricket stadium in Hambantota, have been questioned and called 'white elephants'. This is also indicative of the strong political ties between Beijing and Colombo, especially the Rajapaksa family, which hails from Hambantota, and were instrumental in China's meteoric influence in the island nation. Presently, however, China's relationship with Sri Lanka and its foothold in the country has transcended domestic politics. With presidential elections scheduled in 2024, it is unlikely that the politicians in power will be able to push back against China despite their foreign policy dispensation.
Therefore, it can be assessed that China's strategic outlook towards Sri Lanka and the increasing geopolitical jostling in the Indian Ocean region has outweighed the costs and risks of economic instability in the country, and it will continue the expansion of development infrastructure in the island nation. In this aspect, the announcement of the logistics hub in Colombo also reinforces China's use of SOEs to further its foreign policy imperatives. For the time being, the Colombo logistics hub investment indicates that China is confident about converting Sri Lanka into a major shipping hub, despite the recent setbacks the island nation has faced, and strengthens the argument that it would forego economic returns in India's neighbourhood for strategic gains and influence.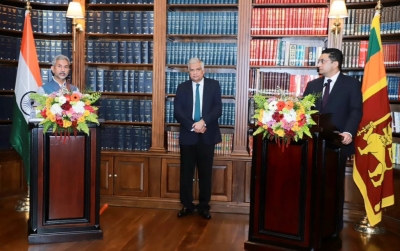 Indian Overtures
Despite Chinese inroads, there has also been a flurry of activity from India over the past few months across the political, military, and economic development spheres. This was besides the support provided during Sri Lanka's economic and financial crisis, which included $4 billion in aid. During the inauguration of the Jaffna Cultural Center in February, President Ranil Wickremesinghe appreciated India's support during Sri Lanka's financial crisis. Interestingly, he stated that India had helped Sri Lanka overcome the 'debt trap' during the crisis, a negative term that has been attributed to China's engagement in the country. Indian External Affairs Minister S. Jaishankar also visited Colombo in January 2023 during which 350 houses built with a grant from India were handed over in five districts in the country. Amongst other announcements during his visit, India also pledged to double its High Impact Community Development Project in the country.
On the military front, Indian Air Force Chief VR Chaudhari was in Colombo meeting with the top political and military officials in early May. He donated two AN-32 propellers to the Sri Lankan Air Force, stated the two Air Forces would conduct joint disaster management exercises, announced India would build a "Friendship Auditorium" at the Sri Lankan Air Force base in Trincomalee, and added further bilateral collaboration to strengthen Sri Lanka's National Defence College. Soon after, on May 16-17, the Indian Naval Ship (INS) Batti Malv visited Trincomalee. This followed INS Kiltan and Savitri's visit to Colombo in April to participate in the India-Sri Lanka bilateral naval exercise. The strengthening of naval ties remains a central aspect of bilateral military diplomacy and was on full display with V.Adm. Priyantha Perera, Commander of the Sri Lankan Navy's five-day visit to India from May 23.
Given its strategic location close to India, the district of Trincomalee in the country's northeast has been the centre of several developments. In March, Sri Lankan President Wickremesinghe stated his government was in discussions with India to construct an oil pipeline to transport fuel to Trincomalee port. It was also reported that India's Petroleum and Natural Gas Secretary, Pankaj Jain, had led a delegation to the country to enhance collaboration and look for joint avenues to boost their energy security. Previously, in January 2022, the two countries agreed to jointly develop the Trincomalee oil tank farm. Joint construction of a 135 MW solar power plant in Trincomalee over two stages was also announced in March.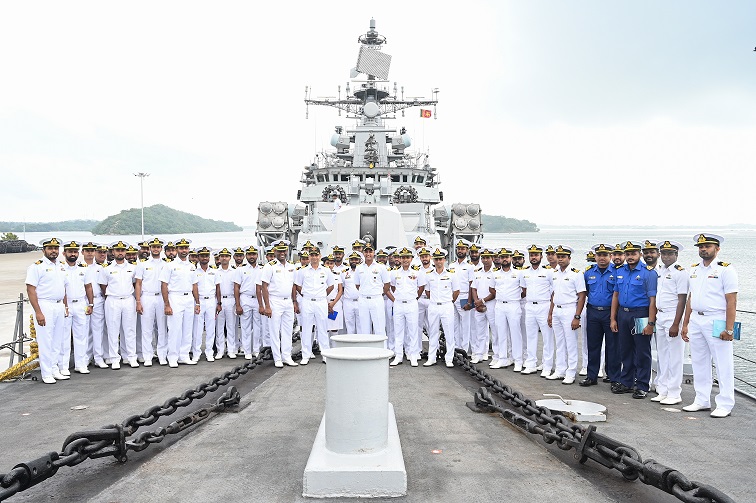 India's proactive approach towards Sri Lanka, encompassed by several high-level visits, military exercises, and announcements of development projects, is a positive step towards realising the Neighbourhood First doctrine. While this deepens India's engagement with Sri Lanka, the focus has been on supporting Sri Lanka's economic recovery, developmental aid, and energy security – areas which are crucial for long-term development in the island nation. At the same time, India's overtures manage China's inroads into the country. Looking ahead, New Delhi should continue its active engagement and consistent outreach policies with Colombo, regardless of the political dispensation in power. It should also focus on development aid, capacity building, digitalization, energy security, and high-impact projects rather than trying to compete dollar-for-dollar with China. In the long term, this approach coupled with unconditional support is likely to garner greater goodwill than big-ticket projects that impact a limited section of society.
From a geostrategic perspective India may need deeper entrenchment in Trincomalee harbour and northern Sri Lanka where ethnic bonds across the Palk Strait are historic and strong.
(Shantanu Roy-Chaudhury is a Research Associate at the Institute of Chinese Studies (ICS), New Delhi. He is the author of The China Factor: Beijing's Expanding Engagement in Sri Lanka, Maldives, Bangladesh, and Myanmar (2023). Shantanu has an MPhil from the University of Oxford and a Bachelor's degree from Hindu College, University of Delhi.)
(India Narrative)