Advertisement

Prachanda could visit India between the second and third week of April, with exact travel dates subject to an official announcement….reports Asian Lite News
Nepal government is sending an advance team to New Delhi to lay the ground for Prime Minister Pushpa Kamal Dahal's upcoming visit to India.
The team will jointly work with the Indian officials to set bilateral talks agenda even though the dates of Dahal's trip are yet to be finalised, according to a report published in Kathmandu Post on Sunday.
Report stated that in the absence of a designated foreign minister, Prime Minister Dahal aka Prachanda has instructed Chief Secretary Shanker Das Bairagi to coordinate with the Ministry of Foreign Affairs in order to dispatch an advance team.
Due to the delays in Cabinet expansion, the prime minister himself is in charge of the foreign ministry, besides 15 other ministries.
Prachanda could visit India between the second and third week of April, with exact travel dates subject to an official announcement.
Prime Minister's chief personal secretary Ramesh Malla told the Post that Dahal has already instructed the chief secretary to form an advance team of representatives from various ministries who will discuss the visit agenda to make it fruitful.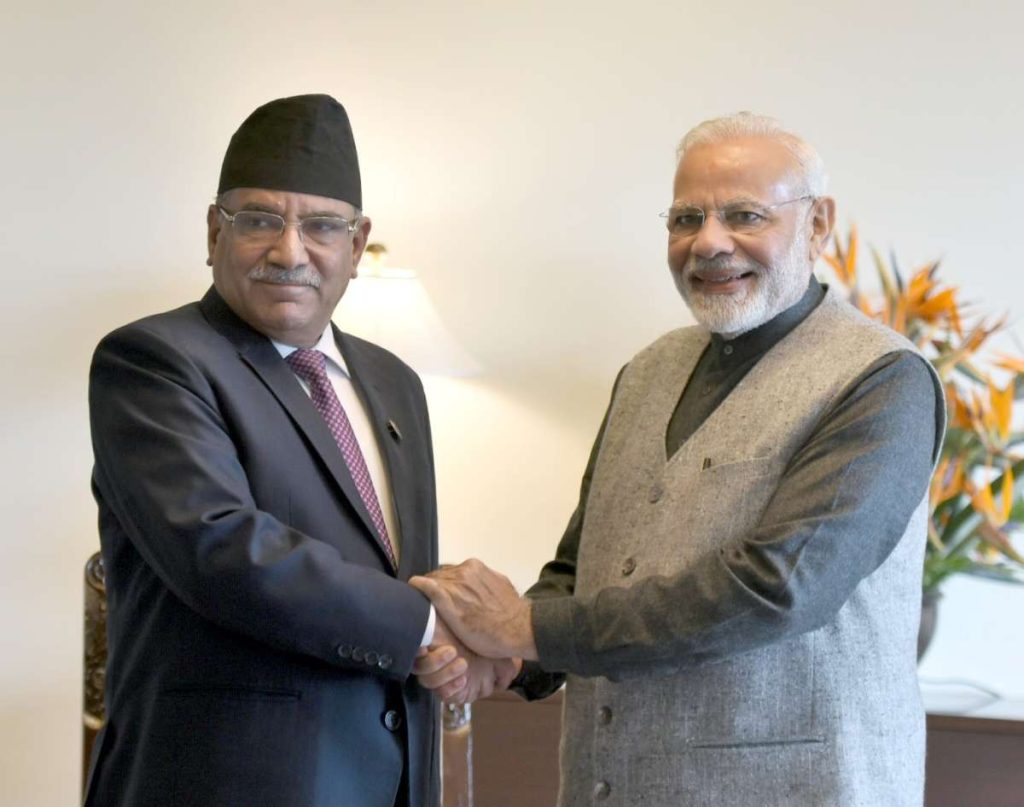 This will be the Prachanda's "return" visit, following Indian Prime Minister Narendra Modi's hop over to Lumbini in May last year.
Sources told the Post that a joint-secretary at the Ministry of Foreign Affairs, probably heading the South Asia division, could lead the team involving joint-secretaries from various other ministers. The team will have representatives from ministries including energy and water resources; physical infrastructure and transport; industry, commerce and supplies; and culture, tourism and civil aviation.
The Ministry of Foreign Affairs will coordinate with the officials, mostly from the ministries that have important agendas to be taken up during the visit, Malla told the Post, who will lead the team is still unsure, but officials at the prime minister's office and the foreign ministry will take the lead.
The date of the prime minister's India visit will be fixed only after he gives his Cabinet full shape. Prime Minister Dahal has said that his first foreign visit will be to India.
After the prime minister expressed his intent to visit India first, New Delhi had sent Foreign Secretary Vinay Mohan Kawtra to Kathmandu last month.
After winning a vote of confidence on March 20, Dahal reiterated that he would focus on the planned India tour. "I will go to India before April 20," Dahal said.
"Though we are yet to finalise the date of visit, it could happen in the first or second week of April," he told reporters at Parliament.
From China, which he visited first for the Beijing Olympics during his first stint as prime minister, Dahal has already received an invitation to the "Boao Forum for Asia" annual conference.