Advertisement

At least 20 hospitals have been forced to close due to damage, military use, or lack of resources…reports Asian Lite News
Fighting in Sudan is quickly turning an already dire humanitarian crisis into a catastrophe, said UN Assistant Secretary-General for Humanitarian Affairs Joyce Msuya.
What has been unfolding in Sudan since April 15, when violent clashes between the Sudanese Armed Forces and the Rapid Support Forces broke out, is a nightmare for ordinary citizens and aid workers alike, she told the Security Council in a briefing.
Even prior to April 15, humanitarian needs in Sudan were at a record high.
Up to 15.8 million people — a staggering one-third of the country's population — needed humanitarian aid, she said, adding that four million children and pregnant and lactating women were malnourished.
Some 3.7 million people were internally displaced, Msuya added.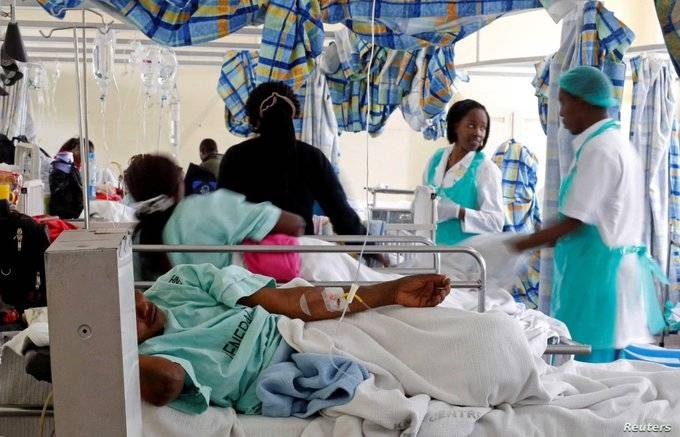 "This conflict will not only deepen those needs. It also threatens to unleash an entirely new wave of humanitarian challenges. Fighting is massively impeding and imperiling aid operations. A humanitarian crisis is quickly turning into a catastrophe," she warned.
More than 450 people have been killed and over 4,000 others injured. At least 20 hospitals have been forced to close due to damage, military use, or lack of resources. Power cuts and fuel shortages risk damaging vaccine stocks and water supplies, a precursor to the spread of disease, said Msuya.
There have been numerous reports of sexual and gender-based violence. The toll on mental health and psychological well-being, especially among children, is unimaginable, she added.
Msuya said the world body's commitment to the people of Sudan remains resolute even though the situation is extremely dangerous and alarming, adding that the UN is exploring ways to replenish stockpiles so that it can deliver aid to partners in Port Sudan and elsewhere, as soon as it is safe to do so.
The UN is activating a hub in Nairobi, Kenya, to support the rapid response, and is preparing for refugee influxes into countries across the region, she said, adding that tens of thousands of people have arrived in the Central African Republic, Chad, Egypt, Ethiopia, and South Sudan.
"What the people of Sudan need, what we need to reach them, is an immediate ceasefire and a lasting solution to the crisis," said Msuya.