Advertisement

The medical supplies sent by the UAE include a wide range of medicines for trauma and emergency wounds…reports Asian Lite News
The UAE sent three aid planes to support the brotherly Sudanese people, carrying more than 115 tonnes of medical and food supplies.
Two planes arrived at Port Sudan Airport carrying 100 tonnes of urgent medical supplies and essential drugs to treat injuries and conduct emergency surgeries in Sudan.
The medical supplies sent by the UAE include a wide range of medicines for trauma and emergency wounds, antibiotics, non-steroidal medicines, anti-inflammatories, medical wound dressings, surgical tape, and endoscopy kits.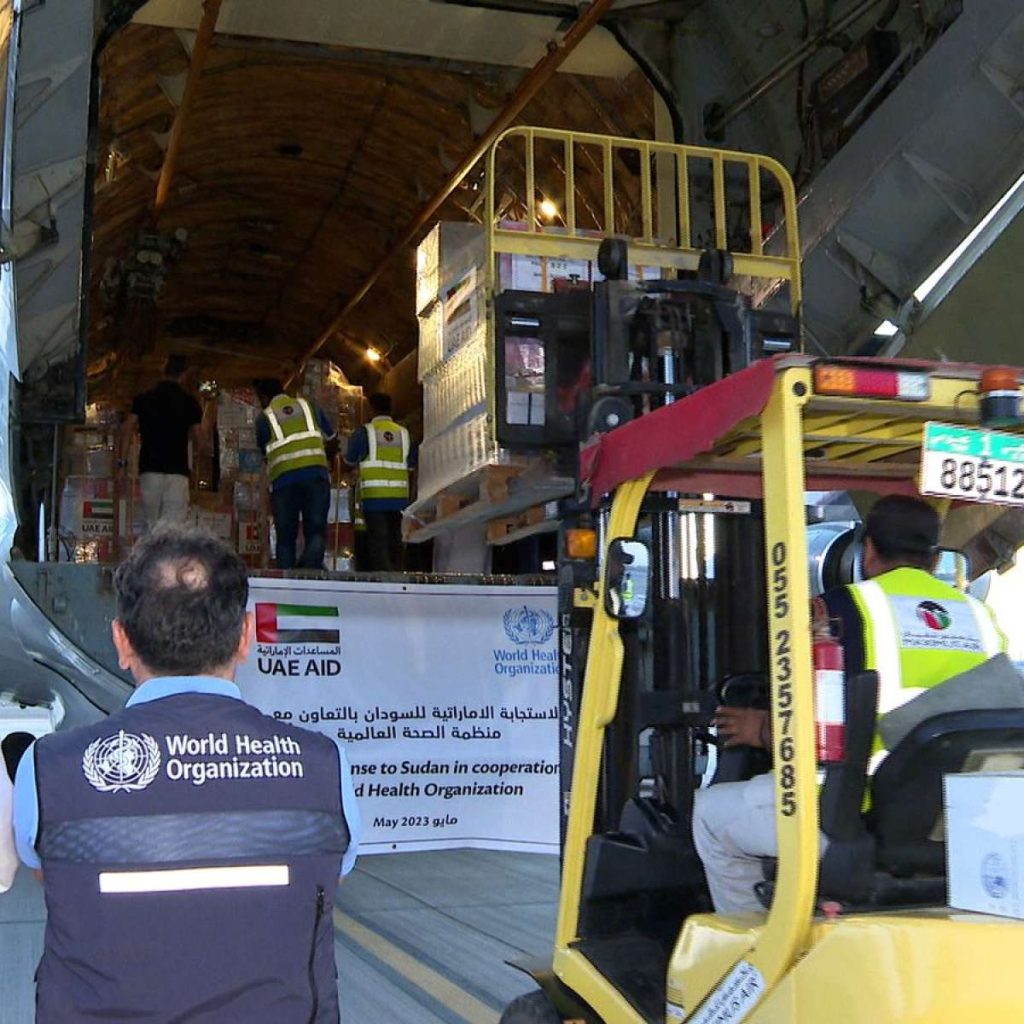 The third plane arrived in Chad and carried 15 tonnes of food supplies to urgently support Sudanese refugees affected by the current situation that has displaced thousands of families and led to a shortage of basic food supplies.
Sultan Mohammed Al Shamsi, Assistant Minister of Foreign Affairs and International Cooperation for International Development Affairs, stated that the dispatch of these medical and relief supplies came at the directive of the country's leadership and demonstrates their continued keenness to support the Sudanese people. He noted that the crisis in Sudan has caused the severe interruption of many vital services and exacerbated the population's suffering due to essential food shortages.
Al Shamsi added that the UAE's air bridge of food and medical aid reflects the country's humanitarian approach and its steadfast commitment to providing aid and assistance to countries in times of need. In this regard, he underscored the UAE's commitment to alleviating the humanitarian impact on the Sudanese people as a result of the crisis. The UAE is focused on assisting the most vulnerable groups, particularly the sick, children, the elderly, and women as priorities.
The dispatch of the aircraft comes as part of the UAE's continuous relief efforts in support of the Sudanese people and reflects its longstanding relations with Sudan, particularly in light of the current situation the country is facing. The relief is also an extension of the UAE's humanitarian vision and underscores its relations with other countries based on human fraternity and its commitment to assisting others during crises and emergency situations.
Since the beginning of the crisis, the UAE was one of the first countries to deliver direct aid to Sudan. More than 240 tonnes of medical and food supplies and aid have been sent, in addition to the UAE's evacuation of 744 foreign nationals and diplomats, their families, and dozens of humanitarian cases and their subsequent transfer from Sudan to the UAE.