Advertisement

Washington strongly condemned the launch, asserting that it employed ballistic missile technology, thereby violating numerous U.N. Security Council resolutions….reports Asian Lite News
The United States has urgently requested a U.N. Security Council meeting on Friday to address the recent attempted satellite launch by North Korea, according to a spokesperson for the U.S. mission to the United Nations.
The North fired what it claims to be a "space launch vehicle" southward on Wednesday, but it fell into the Yellow Sea after an "abnormal flight", according to Seoul's military.
Washington strongly condemned the launch, asserting that it employed ballistic missile technology, thereby violating numerous U.N. Security Council resolutions. US said the action not only poses a risk of destabilising the security situation in the region but also beyond.
Nate Evans, spokesperson for the U.S. mission to the United Nations, disclosed that the United States has specifically called for an open meeting regarding the launch. This arrangement ensures that the proceedings will be streamed live for broader transparency.
Additionally, it has been revealed that Albania, Ecuador, France, Japan, Malta, and Britain jointly supported the United States' request.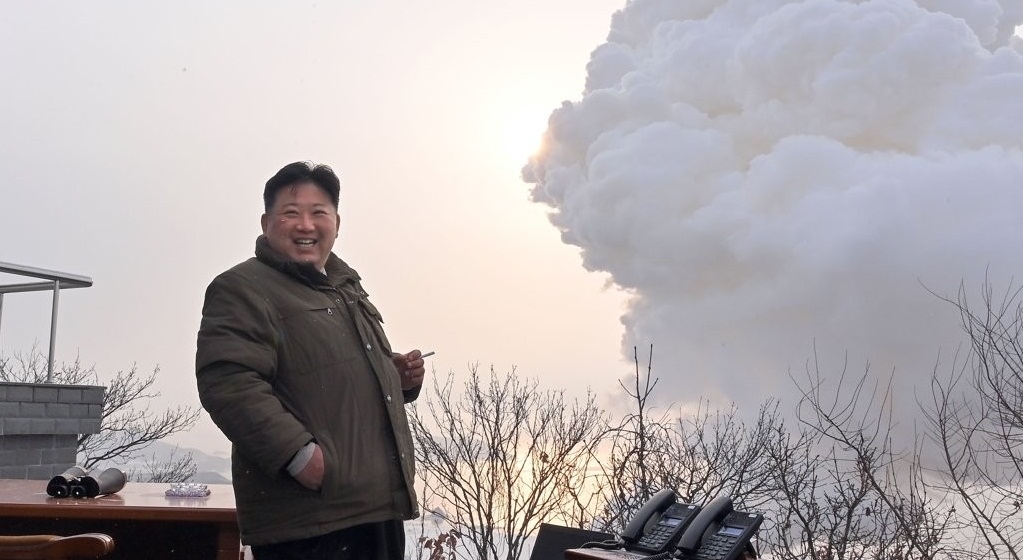 Meanwhile, North Korea on Friday slammed the chiefs of the UN and the NATO, painting their criticism of Pyongyang's spy satellite launch as interference in internal affairs.

The North's criticism came in response to remarks by UN Secretary-General Antonio Guterres and NATO Secretary General Jens Stoltenberg that condemned its launch attempt as a grave violation of Security Council resolutions, reports Yonhap News Agency.

The North's botched attempt to launch the satellite on Wednesday goes against the resolutions banning its nuclear and missile programs, as the satellite launch shares the same technology used in ballistic missiles.

Jo Chol-su, director general of the international organization department at Pyongyang's Foreign Ministry, claimed the UN chief's statement breached the "sovereign rights" of a member state in an "unfair" act that interferes in domestic affairs, according to Pyongyang's official Korean Central News Agency (KCNA).

Jo said that the North will continue to exercise its sovereign rights, including the launch of a military spy satellite, to show that the UN does not belong to the US.

In a separate statement also carried by the KCNA, Jong Kyong-chol, an international affairs analyst, slammed the NATO chief's "provocative" remark as interfering in domestic affairs.

Jong warned that "autonomous" countries in the Asia-Pacific will exercise their "powerful force" to deter war threats unless NATO ceases to interfere in the region.

The North has vowed to "correctly" place a military reconnaissance satellite into orbit soon.