Advertisement

Little Guru , the world's first gamified Sanskrit learning app was launched recently through the Nehru Centre, London, at the hands of its visionary Director and eminent author Amish Tripathi…writes Ragasudha Vinjamuri
Referring to Sanskrit as the ancient surviving language in the world and root of Indian culture, Amish Tripathi recalled that there are over 3 million Sanskrit manuscripts as per the National Mission of Manuscripts, despite the destruction carried over the last 1000 years. Expressing his delight at the Sanskrit app being launched at the Nehru Centre, he said "The manuscripts are a storehouse of knowledge that our ancestors have left for us and we need the language expertise to read and unlock the contents of that heritage". He congratulated CEO Anuj Sharma for the same.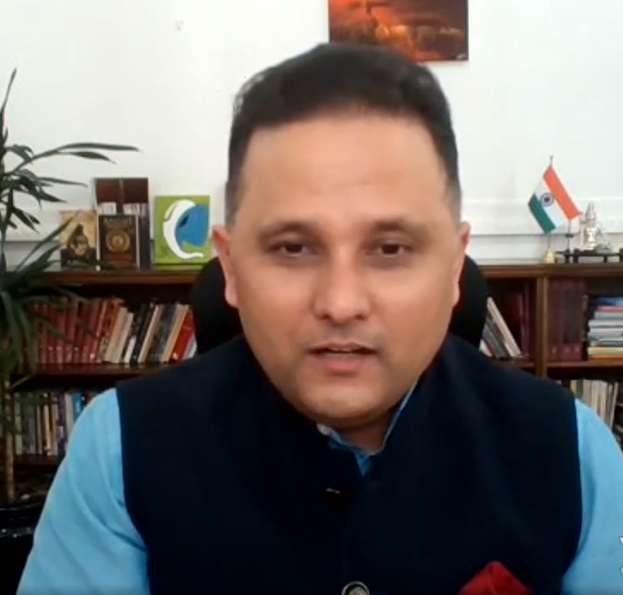 Anuj Sharma has then explained how the Sanskrit language can be promoted through Little Guru with the help of a presentation. Vote of Thanks has been rendered by Brij Kumar Guhare, Deputy Director of the Nehru Centre.
In an exclusive interview with Asian Lite, Anuj also exchanges his views and objectives.
Tell us about your background.
I am an entrepreneur. I have founded Gamapp Tech company where education through gamification is one of our verticals. I have been an entrepreneur in Fintech space before this and worked with Infosystems earlier. I have done my post-graduation at IIM-Ahmedabad and graduated from Punjab Engineering College in Chandigarh.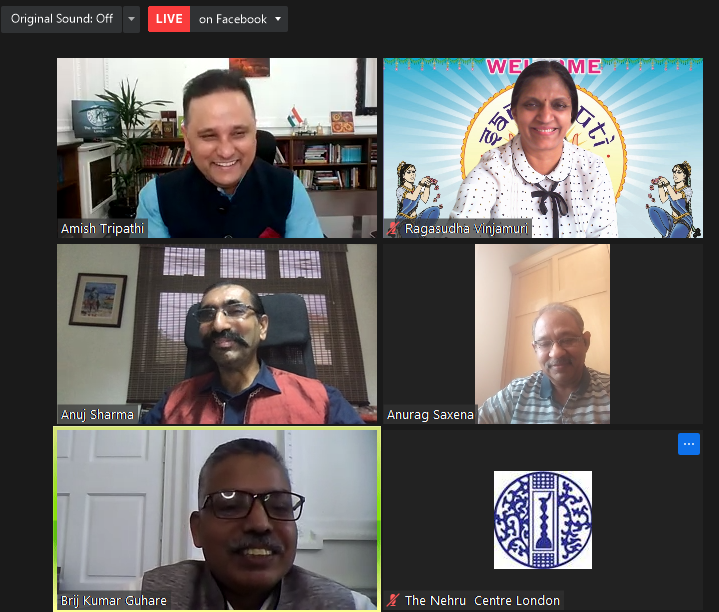 What is your fundamental motivation to embark on this idea?
It's 3-fold.
a. Discover ourselves by studying our history and scriptures written in original Sanskrit
b. Teach my own children; and children of the world, the glorious language of their heritage and of Indian civilization
c. Unite India and Indians through our common language Sanskrit.
I remain deeply passionate about the Sanskrit language and Education & Sports.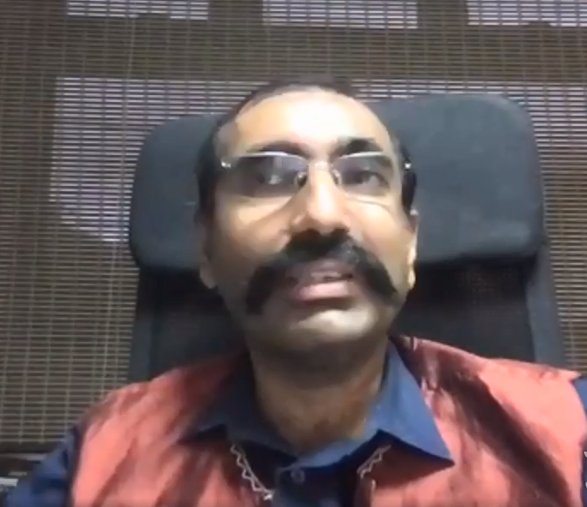 What impact would you want to envisage in the next 2-3 years and what is your long-term vision?
In the next 2-3 years, we would want parents and schools the world over to start getting their kids & students to use Little Guru and start learning Sanskrit and move to higher levels if they are already learning Sanskrit.
There are millions of people who are keen to learn but do not have access to modern forms of teaching Sanskrit, Long term vision is to encourage every kid across the world to access Sanskrit and Little Guru will be one of the platforms to reach that goal.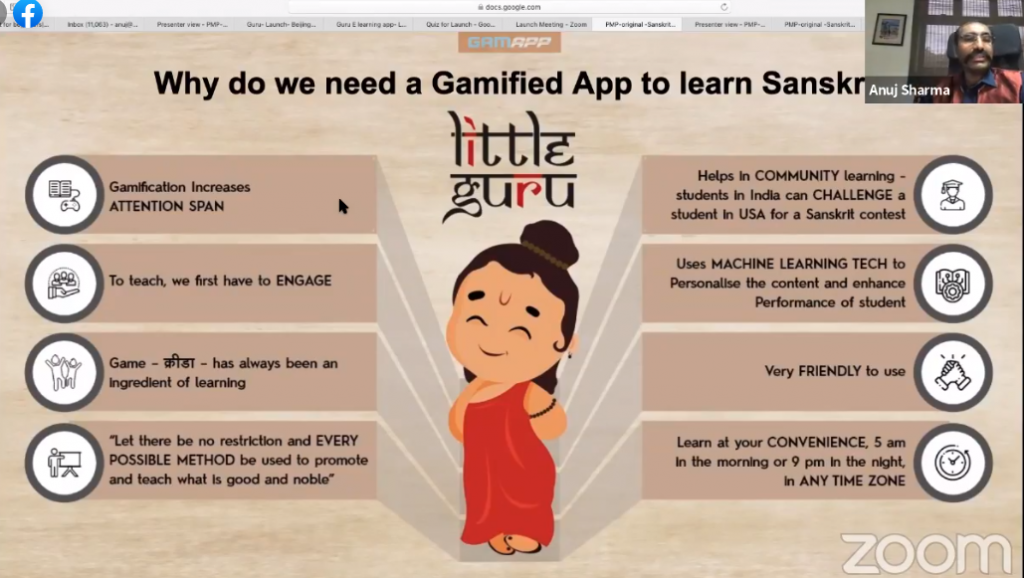 What efforts went into creating this app? Were there any challenges?
A tremendous effort went into creating this, from conceptualising to finding partners, to put together a team of content, technical & design people. A team of 15-20 worked on it for almost a year to develop the product.
Some initial challenges were to find the best Sanskrit scholars, which was overcome with our conviction to bring scholars on board and the support from ICCR. We had the power of our belief and blessings and never felt that any challenge was insurmountable.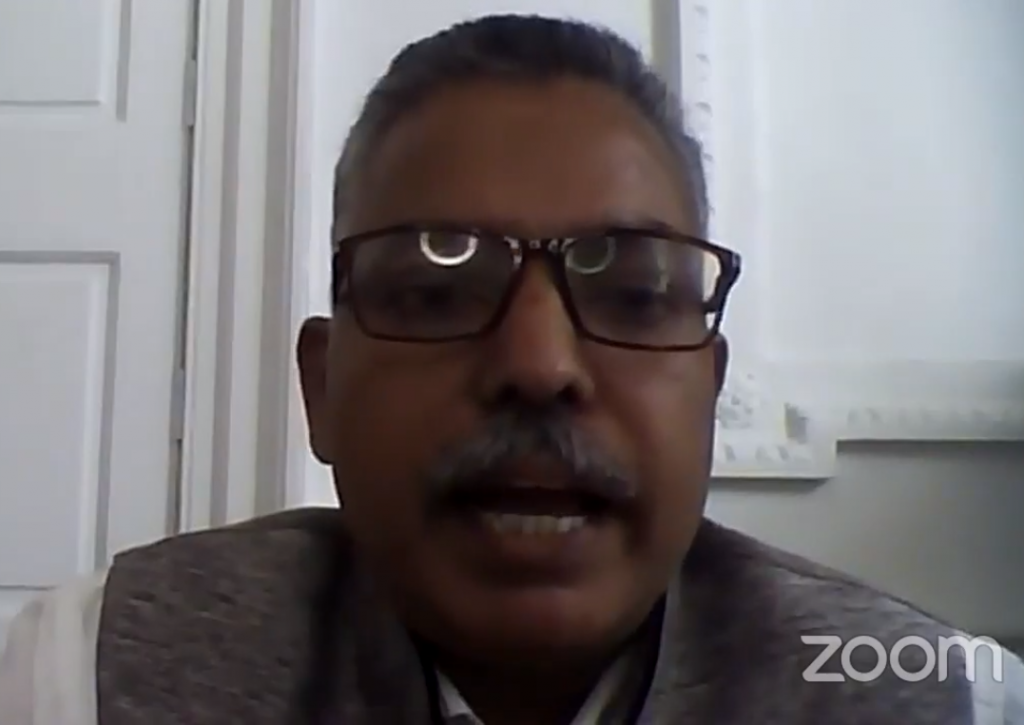 What do you reckon with having any competing apps now or for the future? What is your target segment?
We believe Sanskrit is a language that belongs to all. So all initiatives in Sanskrit teaching by traditional methods and Apps are welcome.
I am sure that now that we have set the ball rolling with the first Gamified Sanskrit App in the world, more products will follow. We welcome all such initiatives that promote our glorious language, as the task before us all is huge.