Advertisement

Prime Minister Boris Johnson is expected to sign off on the plan to relax visa requirements that would allow lorry drivers back into the UK to tackle the fuel and food supply shortages, reports Asian Lite Newsdesk
In a post-Brexit U-turn, the UK government is planning a temporary visa scheme to make it easier for foreign lorry drivers to work in the UK.
Final details are expected this weekend, but any changes to immigration rules would be temporary, and there would be a cap on the number of workers allowed to enter the country, the BBC reported.
According to The Daily Telegraph, up to 5,000 temporary visas for HGV drivers are expected to be granted under the plans.
Ministers met on Friday to agree the proposals, which are also expected to see military driving examiners brought in to increase the number of HGV tests that can be conducted in a bid to boost the supply of British drivers, it was reported.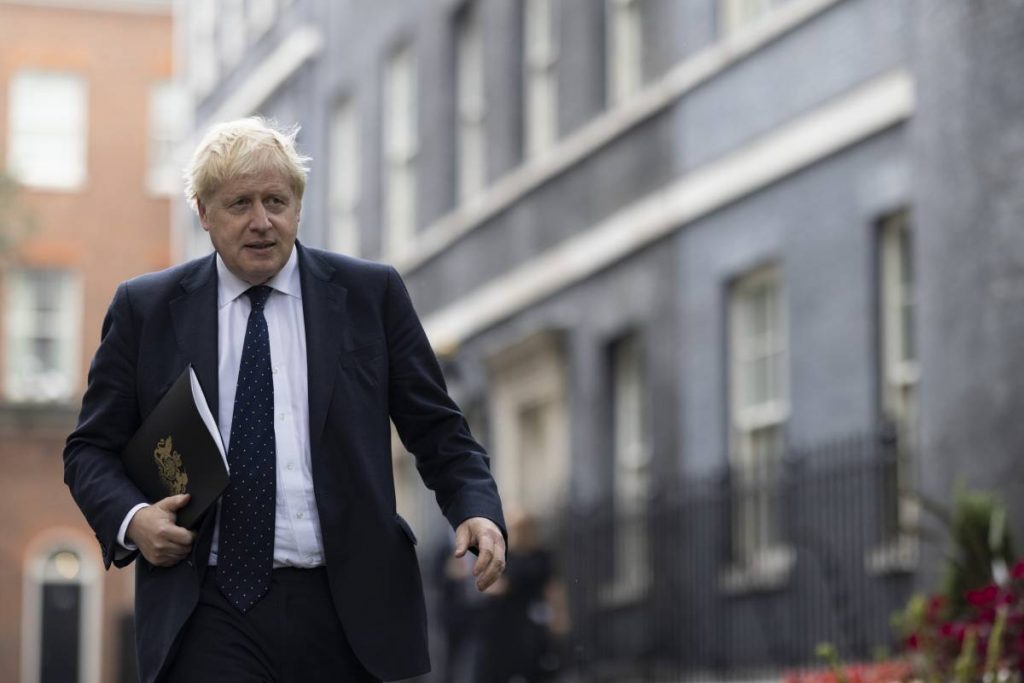 Meanwhile, it is learnt that Home Secretary Priti Patel, who had voiced her opposition within the Government to calls for the recruitment of more European drivers, was present at the meeting and is understood to have agreed to the plan, according to the report.
A shortage of drivers has disrupted fuel deliveries, with some petrol stations closing, and queues forming.
It is estimated that the UK is short of about 100,000 HGV drivers – with existing shortages made worse by the pandemic and Brexit, the BBC reported.
Earlier, Road Haulage Association had urged the government to reconsider relaxing visa requirements for lorry drivers. Rod McKenzie, managing director of policy for the trade body, said ministers were rejecting calls for short-term visas to be introduced.
Sainsbury's said it was experiencing "high demand" for fuel, with a "tiny proportion of sites" temporarily closed.
BP said about 20 of its 1,200 petrol forecourts were closed, with between 50 and 100 sites affected by the loss of at least one grade of fuel.
A "small number" of Tesco refilling stations have also been impacted, said Esso owner ExxonMobil, which runs the sites.
EG Group, which has 341 petrol stations in the UK, is introducing a limit of £30 per customer on all grades of fuel due to "unprecedented customer demand".
The government and industry leaders have sought to reassure the public – saying there is no fuel shortage at refineries, and urging people not to panic buy.
Meanwhile, businesses across the food and fuel sectors had also been complaining about the UK's shortage of lorry drivers, which is causing serious supply chain problems.
Supply chain delays had been "impacted by industry wide driver shortages across the UK" and that the company was working hard to address the issues, BP said in a statement on Thursday.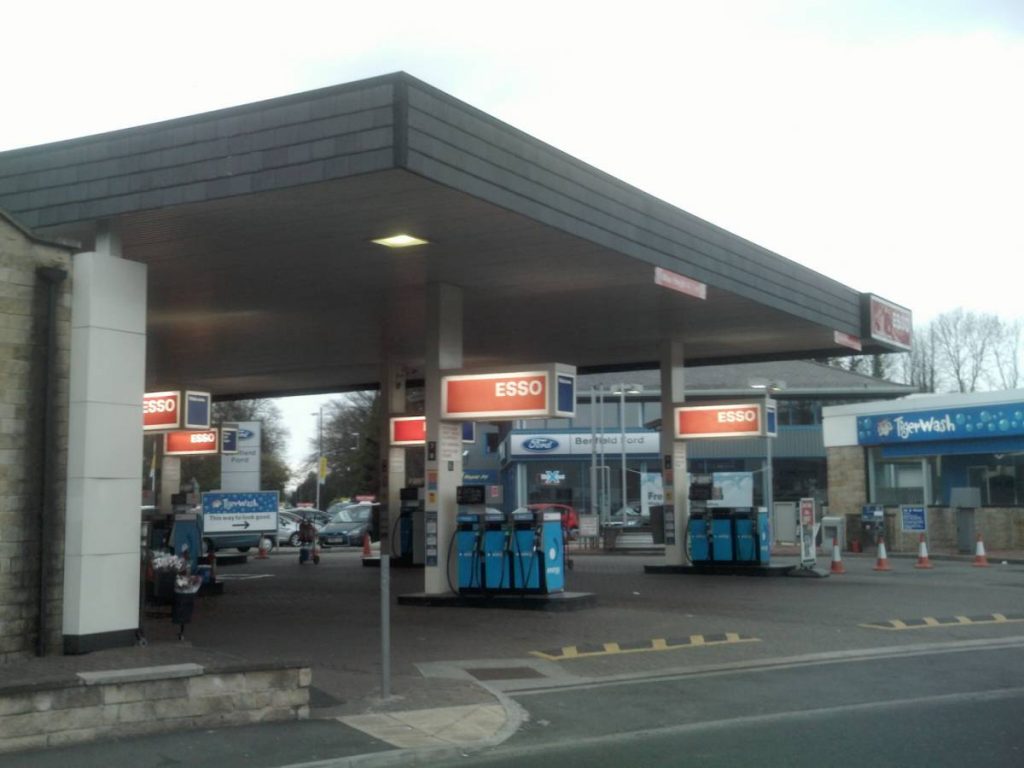 Esso said that a "small number" of its 200 Tesco Alliance retail sites were also affected on Thursday and apologised to customers for any inconvenience.
Supermarkets Morrisons and Ocado have also called on the government to add HGV drivers to its skills shortage jobs list to allow workers from the European Union (EU) to fill the current gap.
Speaking on the BBC on Thursday night, Transport Secretary Grant Shapps said that he believed the shortages had also been caused because of working conditions that "hadn't been pleasant".
When asked if he would be looking at changes to visas to address workforce shortages, he said that he would not "rule out anything".
But he insisted that the "bottleneck" was getting new drivers tested and bringing people back into the job market after the pandemic, it was reported.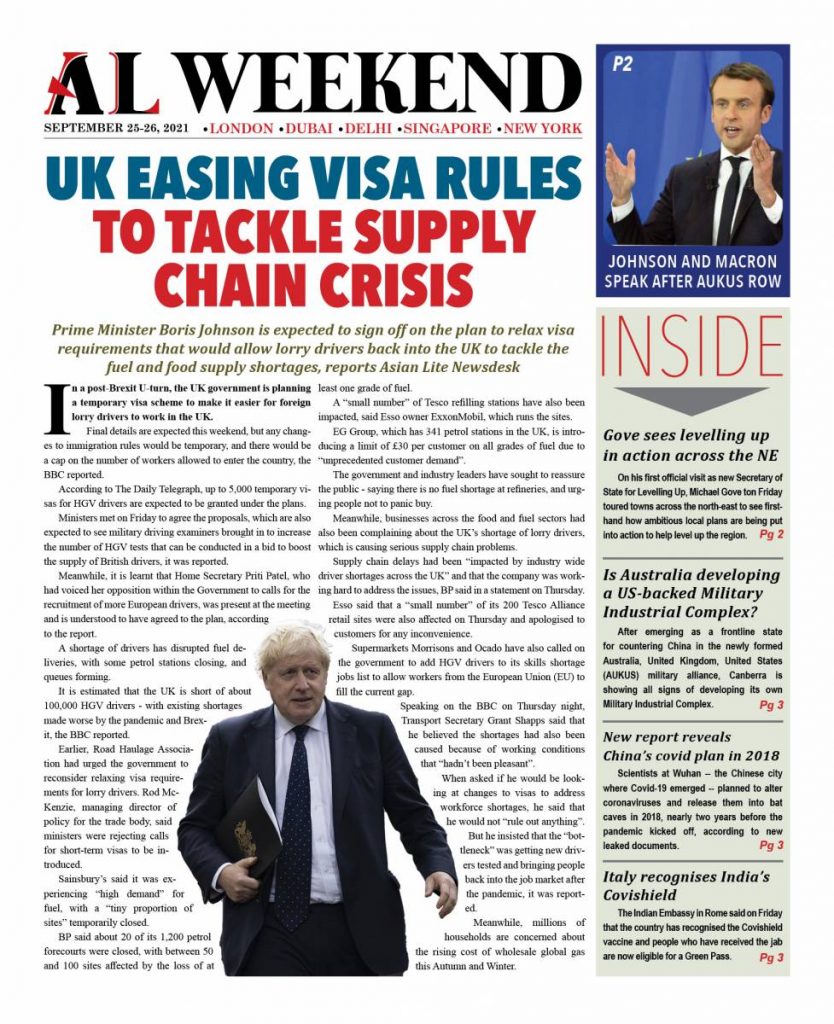 Meanwhile, millions of households are concerned about the rising cost of wholesale global gas this Autumn and Winter.
According to the Department for Business, Energy & Industrial Strategy, rising gas prices is a global problem, reflecting an increased demand across the world for gas as economies around the world reopens from the COVID-19 pandemic.
It said the government is working closely with energy stakeholders to discuss the impact of the increased wholesale gas prices, "but consumers should not worry about their energy supply."