Advertisement

If these allegations cannot be proved "within a reasonable time", the committee reserves the right to approach the judiciary for relief….reports Asian Lite News
The Joint Action Committee (JAC) of the Pakistani media has challenged Prime Minister Imran Khan to prove his "scandalous allegations" that media houses have been bought by political parties and some were being funded by foreign sources, Dawn reported.

Khan made these allegations in a public address on Sunday.

In a statement, the JAC said the Prime Minister's statements amount to accusing the media of corruption.

If these allegations cannot be proved "within a reasonable time", the committee reserves the right to approach the judiciary for relief, it warned.

It requested Khan not to make such statements for "political point scoring".

The Pakistan Federal Union of Journalists (PFUJ) has also sought an apology from the Prime Minister over the allegation that media houses were receiving funds for "anti-government campaigns".

In a statement, PFUJ president Shahzada Zulfiqar and Secretary General Nasir Zaidi expressed outrage over the "baseless remarks", saying "it is surprising the head of the government is using a public forum for spreading unfoun­ded allegations agai­nst the media and the journalist fraternity instead of ordering an investigation".

They urged Khan to order an inquiry through the FIA or a judicial commission ins­tead of spreading "fake news".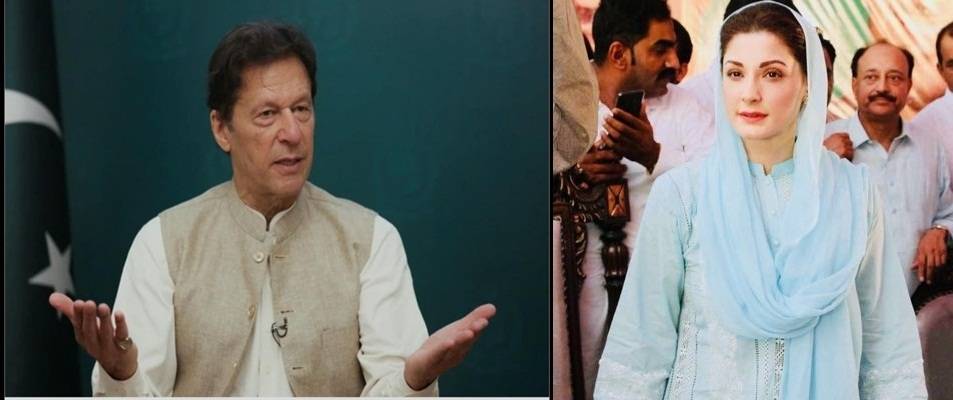 Maryam Nawaz warns Imran
PML-N Vice-President Maryam Nawaz told Pakistan Prime Minister that his "game is over now", Dawn reported.

"Your electoral prospects in the wake of inflation and lack of governance are bleak. You know you have lost the game and the upcoming elections."

Maryam said that every party goes through "these phases" but none ever used foul language the way Imran Khan did. "You ridicule opponents. You oppose Maulana Fazlur Rehman. You mimic Bilawal."

And, the PML-N leader went on, the Pakistani Prime Minister looks like a joker while he's at it, Dawn reported.

"I urge people not to let their children watch such speeches," Maryam said, stressing that despite facing several injustices Nawaz Sharif never "let go of his moral principles".

Talking to the media outside the Islamabad High Court, she slammed the premier for bad-mouthing the opposition in his speeches. "I have heard his speeches and he sounds like a defeated man (in them)."

"Four years are sufficient to show the performance of a person. Imran Khan should know that people have shown him the red card."

Referring to the no-confidence motion, she called it karma for the Pakistan Prime Minister.

"You had called out Nawaz's politics. Today, the same Nawaz has beaten you by entering your homes while sitting abroad. Now, you are the one paying visits to people with one or two seats", Dawn reported.