Advertisement

The immediate fall out of the court's ruling is that the opinion changes the framework that lower courts will use going forward as they analyse other gun restrictions…reports Asian Lite News
In a stunning reversal of fortunes for the Democrats in the New York state assembly and President Joe Biden himself, the Supreme Court struck down the century-old NY legislation on gun laws stating that the states licensing regimes violate the constitution (an apparent reference to the 2nd amendment of 1791 that allows citizens to possess firearms and carry them outside their homes for safety).
The Supreme Court on Thursday struck down by a 6-3 majority vote a New York gun law enacted more than a century ago that places restrictions on carrying a concealed handgun outside the home — an opinion marking the widest expansion of gun rights in a decade.
"Because the State of New York issues public-carry licences only when an applicant demonstrates a special need for self-defence, we conclude that the State's licensing regime violates the Constitution," Justice Clarence Thomas wrote for the court's 6-3 majority ruling, CNN reported.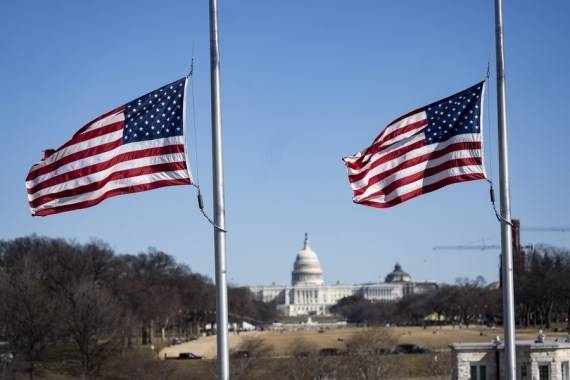 The immediate fall out of the court's ruling is that the opinion changes the framework that lower courts will use going forward as they analyse other gun restrictions, which could include the proposals currently before the Congress if they eventually become law.
The ruling could also swing voters in the margins on the bipartisan gun law set for passage in the Congress before the two-week recess. The uncertainty would be most unnerving for the 20 Senators that have worked hard on the framework legislation agreed upon and Democrats and American citizens looking for something on the table in the aftermath of the Buffalo and Texas shootings that claimed innocent lives, for meaningless violence to stop.
The Senate will take critical vote to advance the bipartisan gun bill towards final passage.
"The majority's expansion of what the 2nd Amendment protects will have monumental ramifications far beyond carrying firearms in public — on everything from age restrictions to assault weapon bans to limits on high-capacity magazines," says Steve Vladeck, CNN Supreme Court analyst and professor at the University of Texas School of Law.
"We're in for a whole new slew of litigation challenging any and every gun-control measure in light of the analysis in today's ruling," Vladeck said.
Critics say the ruling will impair sensible solutions they think can curb gun violence.
Only about a half-dozen states have similar laws to New York's — California, Hawaii, Maryland, Massachusetts and New Jersey — with similar regulations, but those states comprise some of the most densely-populated cities in the country.
Twenty-five states generally allow people to carry concealed weapons in most public spaces without any permit, background check or safety training, according to the Giffords Law Center to Prevent Gun Violence.