Advertisement

According to Bhattacharya, the first woman to be the Chairperson of the State Bank of India (SBI), one thing we must realise is that AI does not create something that has not already been created…reports Nishant Arora
Generative artificial intelligence (AI) has a blessing in disguise as it can take away a lot of the grunge or repetitive work in India, and leave people to actually perform more creative work, Arundhati Bhattacharya, CEO and Chairperson for Salesforce India and a former SBI chairperson, has stressed.
At a time when AI chatbots driven by ChatGPT have left millions amused with their conversational skills, several companies are now trying their hands in the field of generative AI, including Salesforce which is a global leader in customer relationship management (CRM) software industry.
One of the biggest problems that India has is its sheer population numbers. Our numbers can either be a blessing or a curse. Because of the sheer numbers, it's very difficult to personalise whatever you are giving to millions of people," Bhattacharya told IANS during an interaction.
"What generative AI actually will help us do is actually curate things so that they can be made relevant to us. If you ask them the questions in the right manner is where AI can actually help," she added.
Salesforce this month launched Einstein GPT, the world's first generative AI CRM technology, which delivers AI-created content across every sales, service, marketing, commerce, and IT interaction, at hyperscale.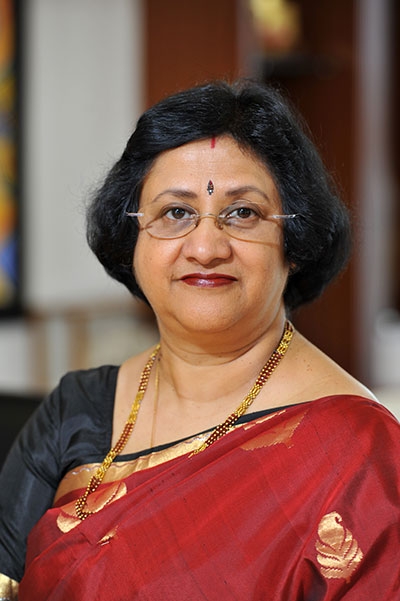 The company has also announced a Generative AI Fund worth $250 million from Salesforce Ventures, the company's global investment arm.
According to Bhattacharya, the first woman to be the Chairperson of the State Bank of India (SBI), one thing we must realise is that AI does not create something that has not already been created.
"What it does is it pulls together an enormous number of data points that are beyond our knowledge, and then puts them all together in a manner that we can consume": she explained.
Since AI is bringing in data points that we were not aware of, we feel it's creating stuff.
"AI is not creating stuff on its own. It's actually pulling together from data points that you're not able to access, because the human mind can only take in so much. So AI gives you the power of knowledge that has already been created by several people," Bhattacharya told IANS.
AI takes away from us the typical, daily routine stuff that can be boring.
"I think AI has a big future in India and across the world because at the end of the day, repetitive jobs are something people do not like doing. People also wonder whether this will mean jobs will decrease but this will not be the case. It is only that our consumption patterns will change," she emphasised.
Salesforce is also combining OpenAI's enterprise-grade ChatGPT technology with its private AI models to deliver relevant and trusted AI-generated content.
Its Einstein GPT can generate personalised emails for salespeople to send to customers, generate specific responses for customer service professionals to more quickly answer customer questions, generate targeted content for marketers to increase campaign response rates, and auto-generate code for developers.
According to Bhattacharya, who was listed as the 25th most powerful woman in the world by Forbes in 2016, people feel that AI thinks on its own.
"But this data resides someplace and is being generated constantly so AI is able to access this humongous data. It does not mean that those data points have been created by AI. They are created by us, the humans," she told IANS.
(Nishant Arora can be reached at nishant.a@ians.in)