Advertisement

Women in Afghanistan have been prohibited from working at NGOs for more than five months….reports Asian Lite News
As Afghan women continue to suffer under the Taliban and are deprived of fundamental rights, some women activists in Afghanistan have called for 'inclusion' in social life and urged the de-facto authorities to let them work, TOLOnews reported.
"We have witnessed foreign support regarding Afghanistan that supports women. But we have not seen women being supported inside of Afghanistan," said a women's rights activist, Suraya Paikan. In a statement, UN Women said that the most recent restrictions on Afghan women had specifically affected them. According to the statement, all national staff members–men and women–have worked remotely since April of this year.
"Seventy per cent of our staff are women. Fifty-five per cent of our national staff are women," the statement said, according to the Afghan news agency.
The advancement of society is impossible without the participation of women. We demand that the Islamic Emirate revoke its restriction on women working, said Marriam, a UN employee, according to TOLOnews.
Women in Afghanistan have been prohibited from working at NGOs for more than five months.
Several women and girls have repeatedly called out the de-facto authorities to provide them with work outside their houses, however, the Taliban has continued with its curbs on women in Afghanistan.
Thousands of women have stayed at home since colleges and schools stopped accepting female students, and there are restrictions on the work that women and girls can do in local and international NGOs.
However, some women and girls have started working, such as by picking up trades or other commercial endeavours, in order to make money.
Since the Taliban regained power in August 2021 after the US exit from the country, women are not allowed to work in the fields of education with domestic and international organisations, in gyms, or in public spaces.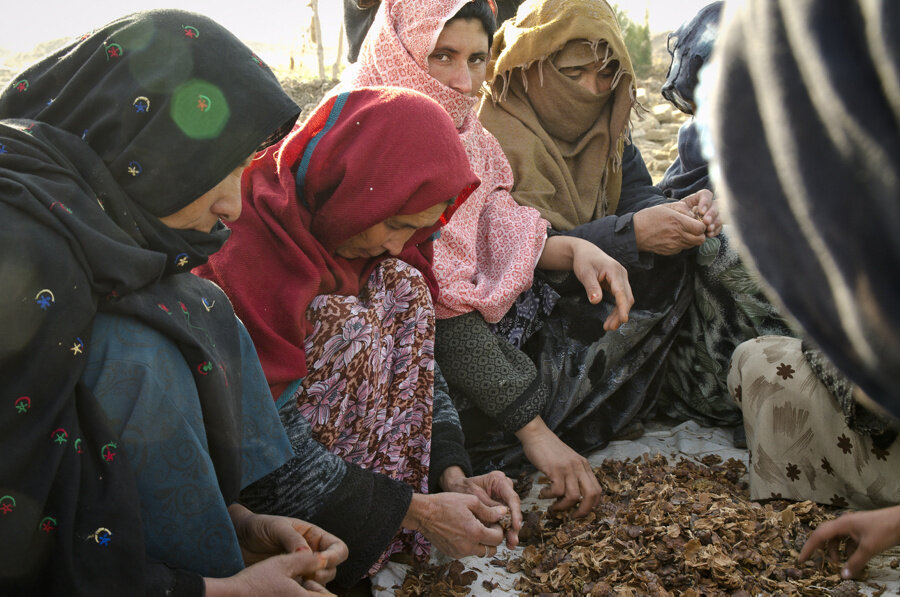 Women sell meals
A group of women and girls in Afghanistan's Herat have provided work for themselves by establishing a kitchen and selling Afghani meals, Afghanistan-based Tolo News reported.
They made the kitchen in their house from where they daily sell food to their customers. Head of the kitchen, Manizha Sadat, said: "Women are banned from working out of the house, we planned to be at home and have activities, so we started making Afghan traditional food."
Several women and girls asked the government to provide them with work outside their houses.
"We ask the government to support us and cooperate with us and allow us to work outside of our houses," said Yalda Hashimi, a kitchen worker.
According to the officials of this kitchen, they prepare hot food according to the order of their customers and send it to them, Tolo News reported.
"Recently we know about them through social media and now we are their customers and whenever we order the food they deliver it to our office," said Abdul Qadus Janidi, a Herat resident.
After universities and schools closed for girls and amid restrictions on the work of women and girls in foreign and domestic NGOs in the country, thousands of women have stayed at home. But some women and girls have turned to work such as learning skills and trades or other commercial activities to earn income. (ANI)