Advertisement

With first-ever foreign direct investment (FDI) policy 2020, Kashmir has emerged as a new preferred global investment destination…writes Sheikh Qayoom
Post abrogation of Article 370, Kashmir's complete integration with the rest of the country has borne visible fruits of development in almost every sphere of economic activity, education, healthcare and overall peace which is pivotal to development in any of the World.
Since August 5, 2019, when Article 370 was abrogated, under Pradhan Mantri Gram Sadak Yojana (PMGSY), Kashmir ranked number four at the national level in terms of road length achieved. Enhanced safety, connectivity and mobility have been made to revamp the socio-economic structure of rural and remote areas.
As many as 25 new national highway projects have been sanctioned to be built at an estimated cost of Rs 11,721 crore and 168 MoUs have been signed amounting to Rs 13,600 crore.
To provide rail connectivity to the Valley, which is vital for every sphere of public activity and development, the World's highest railway bridge has been constructed and the Vande Bharat train connecting Kashmir with the rest of the country is expected to chug in the beginning of the next year.
There has been an addition of Rs 5,000 crore in the power transmission system since 2019. The power generation capacity will double in three years and will treble in seven years.
With the new Central sector scheme for industrial development in Jammu and Kashmir, industrial land allotment policy 2021-30, industrial policy 2021-30 and first-ever foreign direct investment (FDI) policy 2020, Kashmir has emerged as a new preferred global investment destination.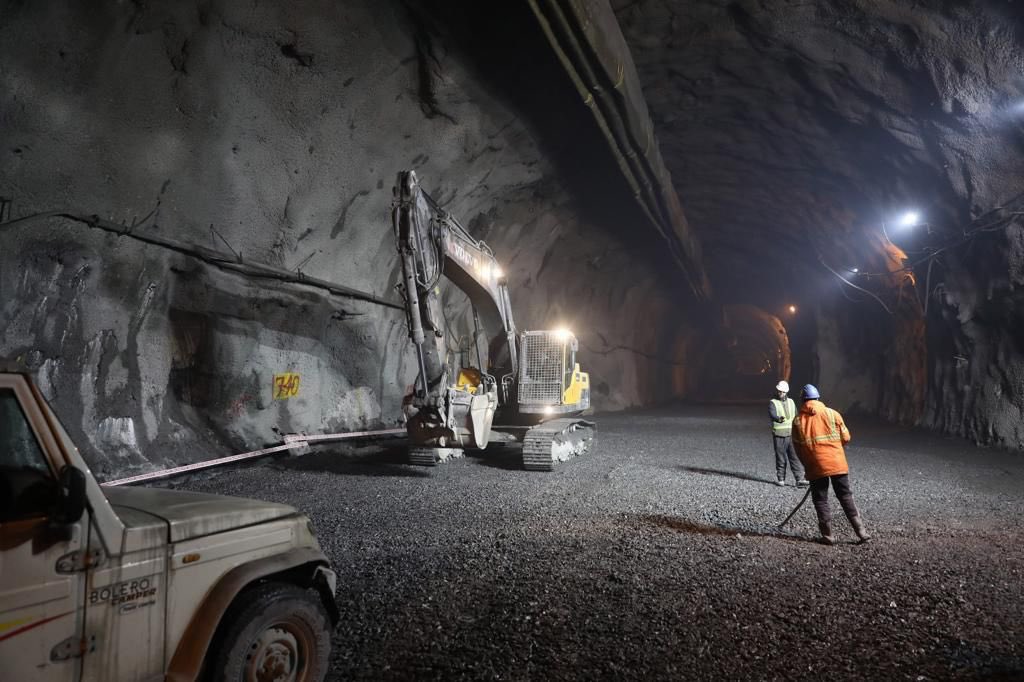 A Rs 500 crore mega mall with UAE direct investment is coming up at Sampora near the saffron town of Pampore.
Quality education with academic excellence driven by policy reforms is the focus of both the central and the UT government in Kashmir.
Educational system is being rebuilt through massive addition of infrastructure and trained human resources.
Seven new medical colleges have come up after 2019 and the number of MBBS seats has increased from 500 to nearly 1000.
Reservation rules have been amended to extend benefits to the left-out categories. Domicile certificates are now the basic eligibility criterion for recruitment of local youth, including Kashmiri migrants.
Mission Youth-My J-K is a first-of-its-kind initiative to empower youth. Tapping demographic dividend through a multi-pronged strategy with a focus on livelihood generation, education, skill development, counselling, financial assistance and sports.
In order to ensure transparent recruitment, the entire selection list of sub-inspectors of police was scrapped following allegations of paper leak. A new process was started and the final selection list is expected soon.
This is part of transparent recruitment policy based on merit in which special consideration is given to the disadvantaged categories.
To empower women in Kashmir, targeted schemes and initiatives to make 'Nari Shakti' the real architects of growth have been started.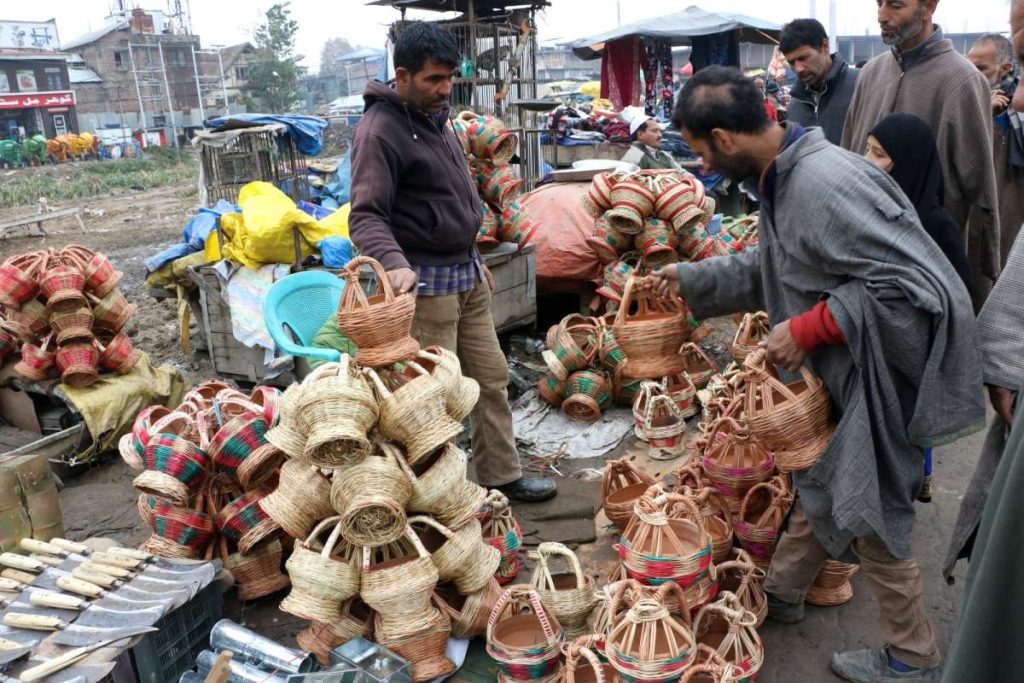 For the tribal communities, a new era of respect, rights and opportunities was started with the Implementation of Forest Rights Act, Model Residential Schools, Cluster Tribal Model Villages, Tribal Youth Engagement Programmes, Modernisation of Tribal Hostels Museums and new Tribal Bhawans.
In a paradigm shift to digital governance, 180 plus services have been made online. The 150-year-old Darbar Move practice of shuttling offices between Srinagar and Jammu was ended.
E-office implemented with the disposal rate of files have been touching an all-time high of 96 per cent.
Kashmir is now part of the first ever UT to devise a comprehensive District Good Governance Index (DGGI). The Jammu and Kashmir model is now being adopted by the Department of Administrative Reforms and Public Grievances (DARPG) to help other 35 states and Union Territories to develop their DGGI.
Transparency in financial management is being brought through 'Janta ki scheme Janta ki Bhagidari'. Citizens oversight has been established through empowerment. To achieve this, a portal leading to greater transparency in the public service delivery system was established.
The aim is to make 'Jan Bhagidari' the lifeblood of governance in Kashmir. Citizens are provided with the opportunity to contribute to policy and decision-making processes.
Initiatives have been taken to bridge the gap between the administration and the people. From planning to execution, elected representatives of urban bodies and Panchayats have been made equal stakeholders to safeguard peoples' rights and access to development.
In sports, a multi-pronged approach was made aiming at expanding the sports infrastructure, and availability of trainers and equipment, besides policy initiatives to promote the overall sporting ecosystem in the Valley.
Kashmir has historically been a global tourist destination. Last year recorded the highest ever tourist footfall and air traffic. National and global players in the hospitality sector are being brought to give impetus to this major local industry.
Direct international flights were introduced to boost trade and tourism.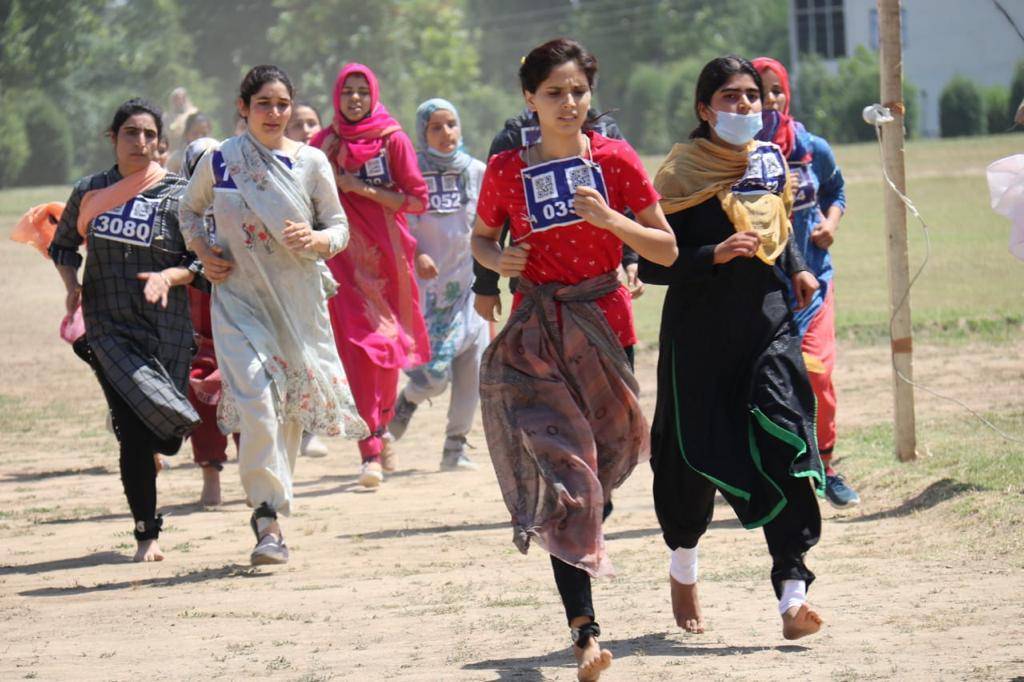 The government is also providing new options, moving from traditional destinations to promoting home stays and visiting spots near the Line of Control. Places like Gurez, Teetwal, Machil, Keran and the forward areas of Gulmarg are emerging as popular tourist destinations.
Unfortunately, drug menace has become a major problem in Kashmir. To deal with this problem, the government announced its drug de-addiction policy which focuses on prevention, rehabilitation and integration, training and sensitisation, community participation, generating awareness, upgradation/establishment of drug de-addiction centres.
There is an Anti-Narcotics Tasks Force (ANTF) that effectively coordinates with the Departments of Excise and Agriculture to map expected cultivation areas and take proactive actions in terms of destroying illegal crops on both private and government land.