Advertisement

The joint agreement between the United States and Israel against Iran's nuclear program will be the highlight of President Biden's visit to Israel, reports Asian Lite Newsdesk
US President Joe Biden is planning to sign an agreement with Israeli government pledging that both countries will use "all elements of national power" to ensure that Iran never obtains a nuclear weapon, media reported citing Israeli officials.
Biden's first official visit to the Middle East is starting today with first stop at Tel Aviv, where he will meet with Israeli caretaker Prime Minister Yair Lapid and President Isaac Herzog, before flying to Saudi Arabia to meet King Salman bin Abdulaziz Al Saud and Crown Prince Mohammed bin Salman.
The declaration of a joint stance against Iran's nuclear program and regional aggression will be the centerpiece of Biden's visit to Israel this week, the Arab News reported.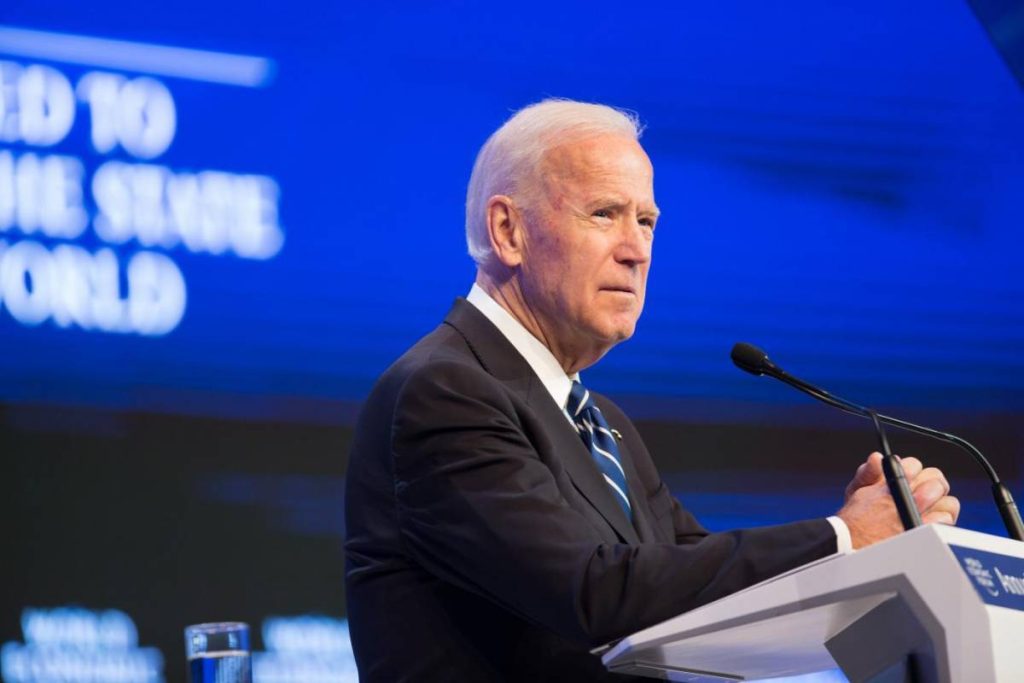 Iran is at the top of Israel's agenda for meetings with US representatives at all levels, including Prime Minister Yair Lapid's meeting with Biden, Arab News quoted an official as saying.
The official said Iran was "playing for time" in talks aimed at reviving the collapsed 2015 deal to curb its nuclear program. "As long as Iran believes time is on its side, it will not give in or make any concessions. Time has run out and it is crucial to exert pressure on Iran."
The new joint declaration would be "a living testimony to the unique quality, depth and scope of the US-Israel relationship," an Israeli diplomatic source said on Tuesday. "It expresses the warmth and profound commitment to the relationship on both sides, specifically to Israel's security, prosperity and wellbeing."
Earlier this week, the spokesman for the Atomic Energy Organization of Iran (AEOI) announced that it started the extraction of 20-percent enriched uranium from the Fordow enrichment facility in central Iran.
On Saturday, "20-per cent enriched uranium was extracted from the new chain of centrifuges which were installed and fed with gas in Fordow two weeks ago," Behrouz Kamalvandi told IRIB TV in an interview.
"Iran's yesterday extraction of 20-per cent product from this chain was the final technical part of the previously-announced action, about which the International Atomic Energy Agency (IAEA) had been informed earlier and was recently verified," he said.
The spokesman noted that the AEOI action was carried out in line with the implementation of its legal duties in launching and feeding uranium gas to 1,000 IR-6 centrifuges, according to the report.
This is the first time that the IR-6 centrifuges, Iran's third-generation, and most advanced uranium enrichment facilities, are put to use.
Iran signed a nuclear deal, or the Joint Comprehensive Plan of Action (JCPOA) with world powers in July 2015, agreeing to curb its nuclear program in return for the removal of sanctions on the country. Iran is obliged under the 2015 nuclear agreement to limit its uranium enrichment to 3.67 per cent purity.
ALSO READ:Palestine Prez meets Israeli Defence Minister
However, Iran started gradually reducing its commitments to the agreement one year after former U.S. President Donald Trump unilaterally took his country out of the JCPOA in May 2018 and reimposed sanctions on Tehran.
Iran is already enriching to up to 60 per cent, well above the up to 20 per cent it produced before the 2015 deal.
Meanwhile, President Biden, before traveling to Jeddah, is expected to meet Palestinian President Mahmoud Abbas in Bethlehem, and visit Augusta Victoria, a Palestinian hospital in east Jerusalem, where he will announce that the US is restoring aid to Palestinian hospitals in the city, it was reported.